We recently hosted two related live online Ask Me Anything sessions on our Community Slack Channel. The first was with Caroline Csernus, Bootcamp Program Manager in Chicago, and the second was with Jesel Roosevelt, Bootcamp Program Manager in NYC. Each answered questions about the overall Data Science Bootcamp experience, plus some specific questions pertaining to how things run at each location. Below, read some highlights from both chats. 


CHICAGO with Carolina Csernus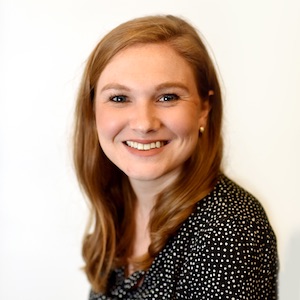 Where is the Chicago bootcamp located?
We are located in the West Loop. For those of you familiar with Chicago, we are right off of the UIC Halsted Blue Line stop. One nice thing about Metis is we are located about a 10-minute walk from Fulton Market which has a lot of great restaurants! At Metis, there is a lunch break from 12:00-1:00 pm so students often walk to get lunch together or eat together in the kitchen on campus.
What are 3-5 must-have skills/areas of tool expertise that any aspiring data science professional should hone?
For the bootcamp, we look for applicants who not only have the programming and math skills but also have great communication skills and are data-curious! It's important to be able to speak to a technical and nontechnical audience when you are a data scientist.
Can you elaborate on the programming and math skills you prioritize when looking at candidates?
We personally use the programming language Python in our curriculum. Statistics, linear algebra, calculus, and probability are also important math concepts to be familiar with.
How many people are usually in an average bootcamp cohort?
In Chicago, our cohorts tend to be between 13-17 students.
Where (in Chicago) does Metis currently have graduates working?
Chicago is home to a number of Fortune 500 companies with growing analytics teams including Allstate, United Airlines, and US Foods. There are opportunities here. We currently have three grads who are working at Enova International, and we have a lot of graduates working at United Airlines, Uptake, and Tempus, to name a few! I have met a lot of data science recruiters at events in Chicago and they all tend to say the same thing – there are more jobs here than people to fill them.
Are most students in your Chicago cohorts from the Chicago area? And do most grads stay in Chicago or do/can they go elsewhere?
Most of our students who attend the Chicago bootcamp are from Illinois, but we get students from other locations as well. We have had students attend the bootcamp from Michigan, Texas, North Carolina, California, and Colorado. I would say most of our graduates are looking to stay in Chicago or the Chicagoland area, but we have students who also land jobs outside of the area. For example, one student from our Winter cohort just accepted a job in Atlanta and another from the Spring accepted a job in Mexico City.
If you wanted to attend the Chicago cohort you definitely are not restricted to only looking for work in Illinois after the bootcamp is completed!

What sets the Chicago location apart from other Metis locations? 
One thing that sets Chicago apart from other cities with robust tech communities is that the active data science community, while large, is still close-knit enough to where you won't feel like just another face in the crowd. Also, Chicago is different when you think about earnings and cost of living. According to Glassdoor, the average base pay in 2019 for a data scientist in Chicago is $106,135/yr, which is just 10% below the national average. But when you consider the lower cost of living in Chicago versus other major U.S. tech hubs, your earnings could go further. 
NYC with Jesel Roosevelt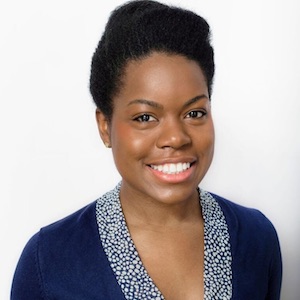 How many students are normally in a given NYC bootcamp cohort?
On average, we see roughly 26-28 students per cohort. (And that makes for one or two very tasty potlucks!)
Since you can only have 30 students per campus per cohort...let's say the NYC cohort fills up this fall. What are my options?
We can seat 30 in our classroom so, keep applying! In the past, we've had students who have deferred to future cohorts at the last minute, and that allows us to pull from our waitlist.
As someone who transitioned to data science from a background in anthropology, do you have any advice on how to evangelize the advantages of a humanistic perspective to potential employers?
We have a really great Careers Team here at Metis that does a wonderful job coaching students and preparing them for the data science interview process. The Careers Team makes every effort to support our students by providing mock interview sessions and even mock technical interview sessions. We know how tough the process can be, but practice makes for a perfect way to get get your ideas and needs from potential employers across in a way that works to everyone's advantage.
How immersive will my qualitative knowledge become compared to traditional college data science program?
While I can't speak to the curricula of some degree programs, I can say that the practice you get in the bootcamp, through project work, will greatly improve your quant skills like linear algebra, stats, probability, calculus, etc.
Do bootcamp graduates feel they need additional expertise in math prior to the program – and where do they generally get that from?
We prescribe pre-work for all of our enrolled students to complete prior to Day 1 of the bootcamp. That pre-work ensures a solid foundation in the critical math concepts I mentioned above. Any additional support that students need after completing pre-work can be supported either by our Senior Data Scientists or our TAs in the classroom.
Do you have placement data on older data science students (as in Return to Work)?
That's a great question. We have a number of students who have gone through career pivots after many years in various industries. While I don't have specific data to share, here's an example of a related alumni story. 
Can you chat about the skill levels of math and Python needed to be successful in the bootcamp?
It is expected that applicants have proficiency in Python as well as a few critical math concepts such as linear algebra, calculus, probability, and statistics. A great way to determine if you're prepared for our admissions process is to take an assessment called the Metis Admissions Prep. It's free! 
Also, we prescribe pre-work for all of our enrolled students to complete prior to day 1 of the bootcamp. That pre-work covers the advanced math and Python needed to ensure a solid foundation and good start to the bootcamp.
_____
Learn more about the 12-week Data Science Bootcamp here. 
---