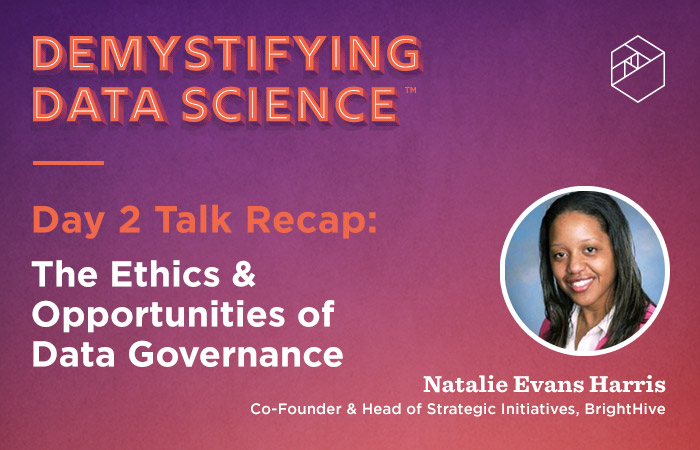 This is the 6th installment in an ongoing blog series to recap the talks given on Day 2 of our 2019 Demystifying Data Science live online conference. The content presented on Day 2 was designed for Business Leaders, Managers, and Practitioners. 
To open her talk, Natalie Evans Harris, Co-Founder and Head of Strategic Initiatives at BrightHive, asks the listener to think differently about how we use data and innovation to help people and to create positive social impact. 
"I am someone who believes that through collective power, data can support transforming the human experience," she said. 
And her professional experience proves this belief. Natalie is a sought-after thought leader on the ethical and responsible use of data after nearly 20 years of advancing the public sector's strategic use of data, including a 16-year career at the National Security Agency and 18 months with the Obama Administration. She co-founded BrightHive, a data trust platform delivering a suite of smart data collection, integration, and governance products to social services providers for improved access to and usability of social sector data, and she founded the Community-driven Principles for Ethical Data Sharing (CPEDS) community of practice with over 1,200 active members focused on strengthening ethical practices in the data science community. 
During her Demystifying Data Science talk, Natalie discussed data as a tool for individual empowerment and touched on how companies and organizations can establish a culture of data ethics, transparency, and diversity. 
"At the end of the day," she said, "We all seek to define a common good and shape a common future where people have the ethical access to technology and services that they need to live fulfilling lives."
But there are challenges to this. In the slide below, she touches on both technical and cultural barriers that currently keep people from becoming empowered digital citizens.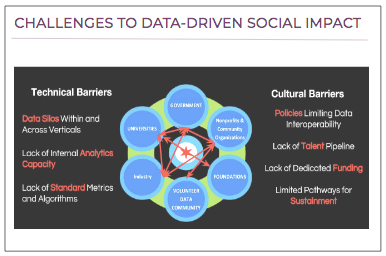 To move beyond these barriers, it will take public-private collaboration, as illustrated in the slide below. It will take more than just governance; it will require work from the civic tech community, plus will need input and collaboration with members of the actual communities you seek to serve.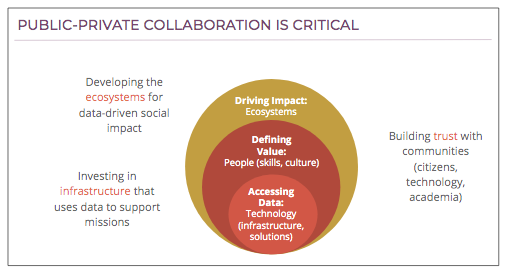 "How many times have we seen great, innovative technologies come up, but because we didn't include the people who we seek to serve, it gets shut down?" asks Harris. "Because we have unintended consequences, these systematic biases that we end up optimizing instead of removing because we're not creating opportunities for diversity of thought and application."
In terms of applying data ethics and governance to your company, Harris emphasizes the importance of establishing an ethical culture, through which transparency, diversity, individual empowerment, and much more become the norm. 
"We need to be able to develop a culture in our organizations that empowers individuals to control their own data," she said. Below are some of her tips for establishing this type of culture: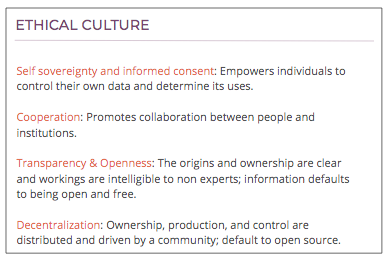 Currently, most data governance efforts put forth by companies and organizations are limited and under-resourced. Instead of thinking big, about how to evolve the use of data over time, it's generally about mitigating risks to the company in the present moment. According to Harris, this needs to change. Her slides below illustrate how she thinks about the present vs. the ideal future: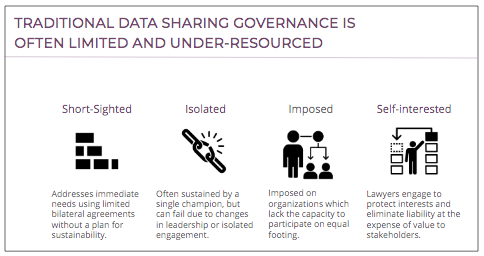 vs.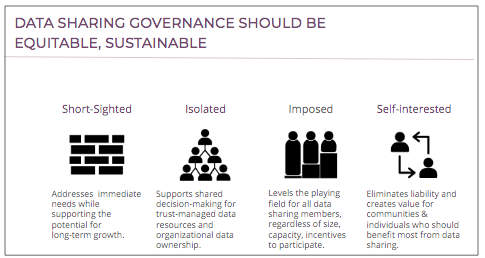 This overall effort must come out of a shared vision, said Harris. "We have to think about who we want digital citizens to be in this country and in this global environment? How do we make sure data supports them?"
Want more? To watch her talk in full, including a robust Q&A discussion, register for free here and receive a link via email for access to this and all other Demystifying Data Science talks.
---