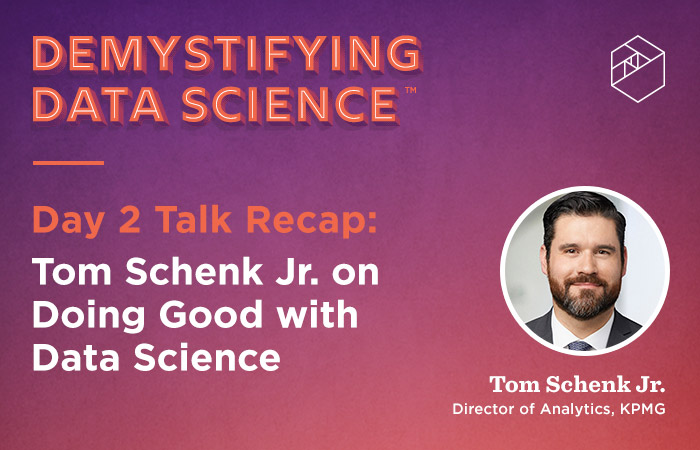 People are still talking about the Demystifying Data Science online conference and the relevant data-focused topics covered during those two days in late July. For those interested in what was covered on Day 2 (which was designed for Business Leaders, Managers, and Practitioners), we're offering an easy-to-read blog series that summarizes each speaker's talk.  

The first post in the series summarized Hilary Mason's keynote on Building Effective Data Products – and time around, we're covering How We Can Do Good With Data Science by Tom Schenk Jr., Director of Analytics at KPMG and former Chief Data Officer for the City of Chicago. During his talk, Tom focused on how governments can better use data to improve the lives of citizens, pulling from his experience working for the city of Chicago. 
"I think there's a lot we can learn about data science in general from doing good with data science. When we talk about government, we're talking about things that impact you, and the ones you're close to and those around you. It impacts what it's like to work, live, and visit a place," he said to kick off his talk, throughout which he covered the following questions:
What are the key elements that make data science projects successful? 

How do you transform data science insights into action? 

How do you collaborate between teams and line-of-business? 
To answer these questions, he went into detail on three examples from his time working as the Chief Data Scientist of Chicago, when he and his team focused on a variety of projects to better the community and the lives of those within it.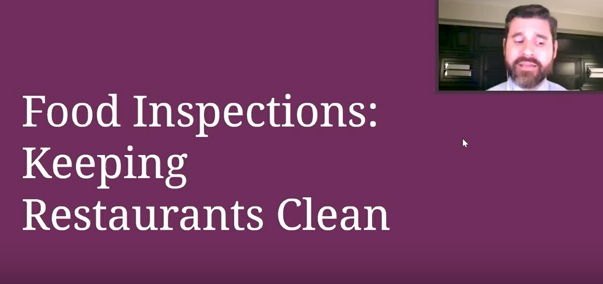 First, he covered an example of something that many can relate to – the joy of eating out. No matter if you're dining at one of Chicago's Michelin star restaurants or picking up something quick from your favorite neighborhood take-out spot, health code violations put a damper on any dining experience (and can cause serious health issues, too!). Using data science, Tom and his team built a new and improved data-driven model to expediently predict and then find health code violators throughout the city.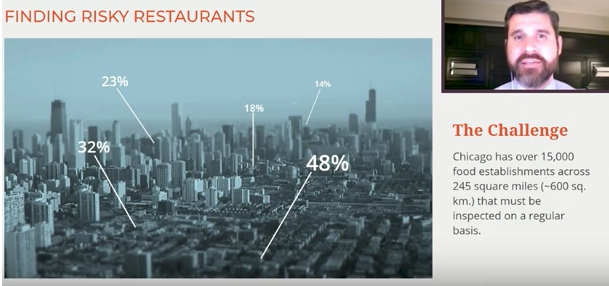 In his second example, he talked about beach safety in terms of water quality.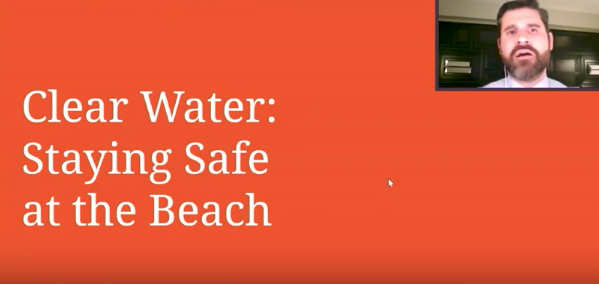 Summers in Chicago are brief and hot, and the city fills with both residents and tourists who want to enjoy time at the 30 or so lakefront beaches throughout the area. In order to maximize people's time at the beach, while keeping them safe, Tom sought to use data science to improve on formerly used approaches to predicting e.coli levels in the water.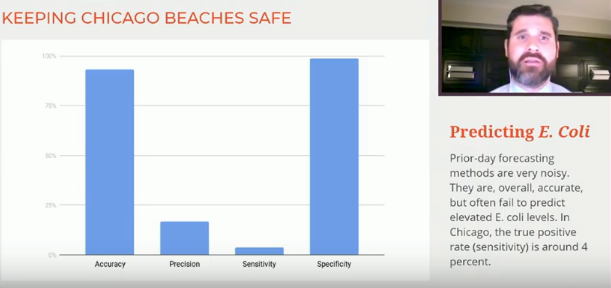 The time had come to move to an updated, data-forward model (see details below), and in doing so, the project's sensitivity grew from 4% to 11%. This helped to both alert beachgoers when the e.coli levels were too high for safe swimming, as well as helped the city avoid producing these warnings when they weren't actually necessary (and therefore giving people more beach time!).
Lastly, for a third example of how data science used by governments can improve the lives of citizens, Tom discussed in-home lead poisoning and how to predict when and where kids will get it. In the slide below, he illustrates that lead poisoning in Chicago correlates to neighborhoods with lower socioeconomic opportunity.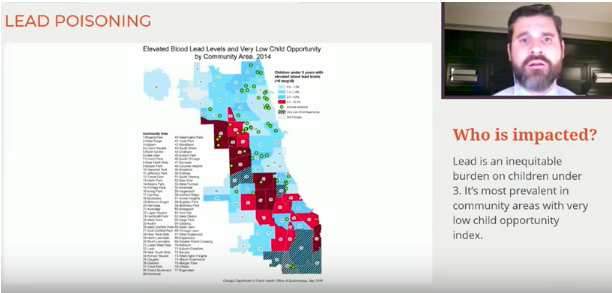 What can be done to help these groups, and what holds back progress? His next slides went over both the shared missions and the separate responsibilities of government and hospitals, illustrating how public health needs might fall through the cracks when the two don't align.
"We need to take those shared missions, but those different responsibilities, and move them into the same pipeline," said Tom.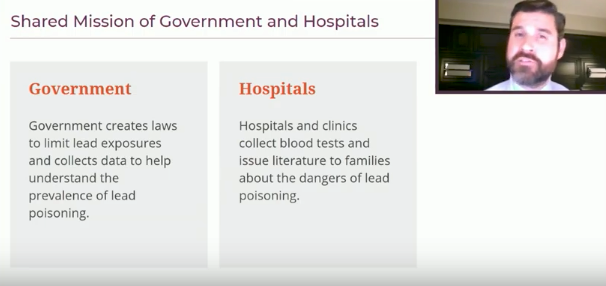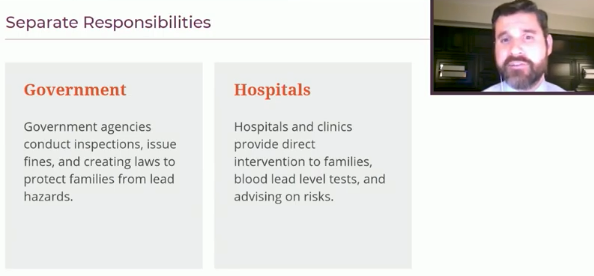 Tom and his team built a model to predict when a child would get lead poisoning, and they also built a free API that allowed hospitals to type in hospital records to get predictions about a child's likely outcome, thus more effectively tying together the work of government and hospitals. 
Want more details? This recap isn't comprehensive, by any means, and within the talk, Tom shares much more valuable insight and goes deeper into the work. To watch his talk in full, register for free here and receive a link via email for access to this and all others Demystifying Data Science talks. 
---