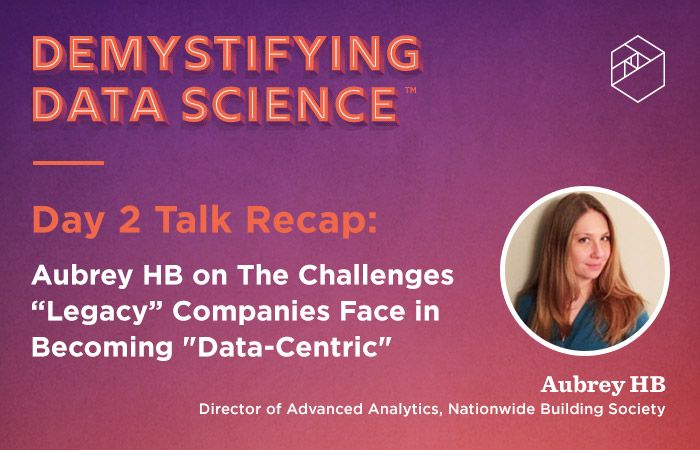 This is the 4th installment in an ongoing blog series to recap the talks given on Day 2 of our 2019 Demystifying Data Science live online conference. The content presented on that day was designed for Business Leaders, Managers, and Practitioners. 
On a mission to help companies move forward, Aubrey HB, Director of Advanced Analytics at Nationwide Building Society, first started her talk by taking us back in time to the origin of computing. 
"I want to call out the fact that two mathematicians came up with the concept of computing," she said. "I think that's important because computing, analytics, data science, machine learning, and artificial intelligence are ultimately applying math, stats, and logic to structured data."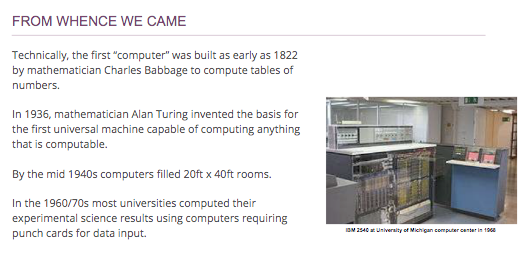 "When we started computing," she continues, "data was intrinsically structured...Inputting data was physical-ized (i.e. punchcards), and data itself had to be structured to balance that." 
By the 1960s and 70s, companies started using computers, utilizing systems built on technology available prior to the boom of the internet.
"At this point in time, many companies were using costly database products that allowed for structure and quick retrieval of a dataset," said Aubrey. Relational databases were the standard. 
By the 1990s, data was growing at a rapid clip, and "as data grew, and as businesses grew, it became harder to manage," said Aubrey. 
And then, the internet arrived, and with it came the introduction of unstructured data, which Aubrey describes as "essentially a word blob."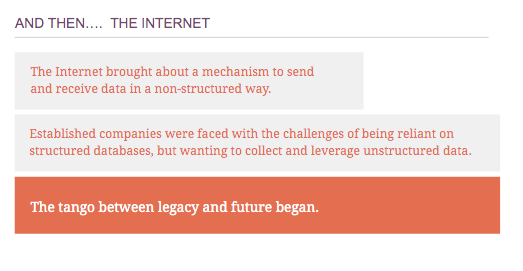 This is when what Aubrey calls "the tango between legacy and future" began. This tango required established legacy companies to start facing challenges regarding their reliance on costly, structured databases that were intrinsic to their business operations, while also wanting to collect and leverage the unstructured data coming from the internet. 
To try and bridge that growing gap, many companies "started to layer solutions on top of existing systems instead of replacing" them, according to Aubrey. 
Over time, the infrastructure ends up looking something like this: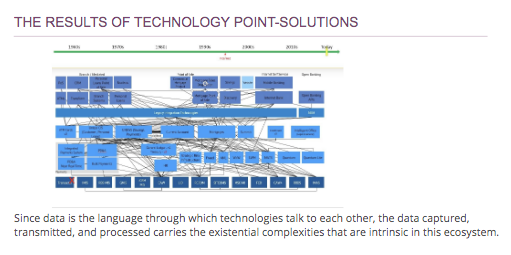 So how can legacy companies move toward simplification and efficiency? They need to become data-centric, not just data-driven.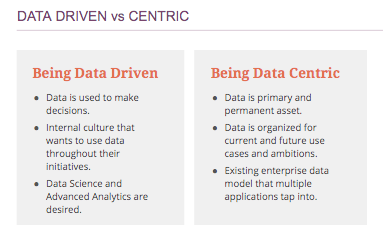 At the conclusion of her talk, Aubrey details how companies can take steps toward becoming data-centric, which will have lasting positive effects on the business. 
"Rome was not built in a day, and going this route requires serious investment in time, effort, infrastructure, and understanding."
Want more? In her talk, Aubrey shares much more valuable insight and goes reveals how to become data-centric. To watch in full, register for free here and receive a link via email for access to this and all other Demystifying Data Science talks.
---