Previously, Hilary founded Fast Forward Labs, an applied machine learning research and advisory company, which was acquired by Cloudera in 2017. She's the Data Scientist in Residence at Accel Partners and is on the board of the Anita Borg Institute. Formerly, she co-founded HackNY.org, a non-profit that helps engineering students find opportunities in New York's creative technical economy, served on Mayor Bloomberg's Technology Advisory Council, and was the Chief Scientist at Bitly. 
At the conference, she spoke on Building Effective Data Products, kicking it off by saying: 
"I'm going to talk about data products, but what I really mean by that is where we bring the technical and math approaches of data science together with the human aspects of actually building things that people will be able to use effectively at scale." 
She first defined what a data product is, noting it can encompass AI, Machine Learning, Data Science, Analytics, and Big Data. There's no part of the overall data process that an effective data product doesn't touch, depending on the type of product being built.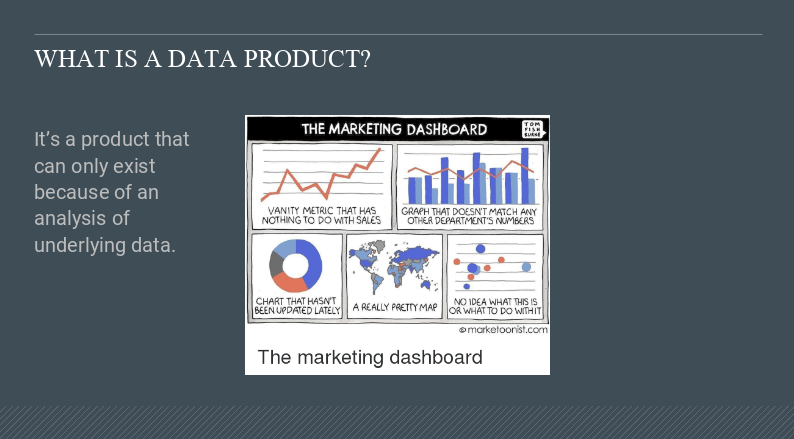 She uses the example of Google Maps as a "very successful data product that improves people's experience by giving them the information they didn't otherwise have access to in a way that helps them in executing a decision." 
According to Hilary, it's important to think about building data products not just to cut company costs, but to create new business moving forward. And everyone can think this way, she says – not just those working in more traditionally research-heavy areas like tech startups or academia. Those working in more established companies often have the infrastructure to do this work, but it takes buy-in from leadership to make it happen.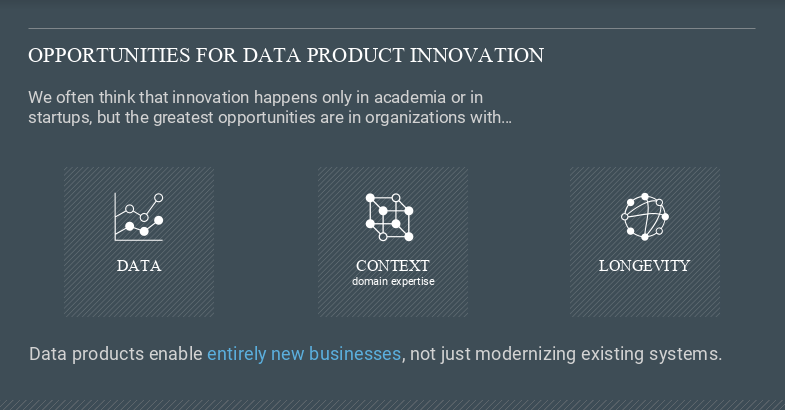 As seen on the slide above, data products enable new business, but when thinking about new products, people often run into what she calls the "data product gap," or the trap of thinking that you can buy a data solution off the shelf or outsource the work. Instead, she says, building the right data product for your company "requires someone inside the organization to own and understand and be able to build on it for the future." 
Of course, this isn't easy. In the slide below, she highlights some of the challenges: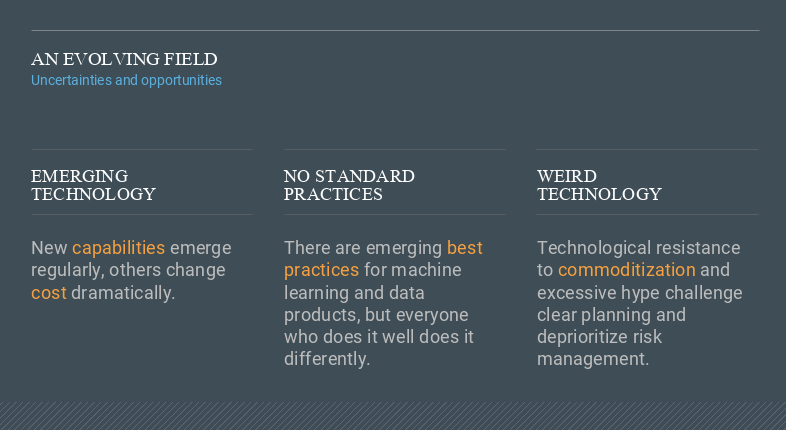 In order to get the data product right, data scientists need to frame the problem well: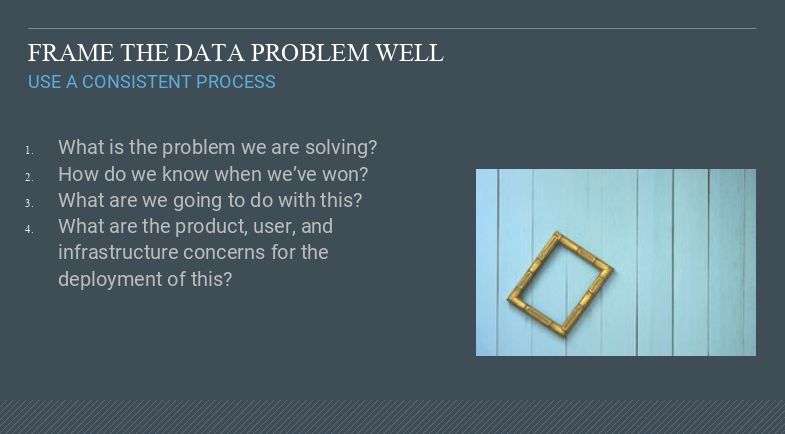 All the while, business leaders need to design their organizations to fit the work they need to be done: 
When both practitioners and leaders work together, they should collectively design with the end in mind.

"If you don't do that," says Hilary, "you're going to come up with a lot of things along the way that might be interesting, or make cool graphs, but they won't be useful in a product context." 
Want to hear the full talk for yourself? This recap isn't comprehensive, by any means. Within her talk, Hilary shares much more valuable insight and advice that would be useful for any data-focused business leader, manager, or practitioner. To watch the entire presentation, register here and receive it via email for free.