Starts Monday! Introduction to Data Science Live Online Course Enroll Now
Data Science Book Recommendations: A Crowdsourced List
By Emily Wilson • April 16, 2018
Last month, Metis Sr. Data Scientist and Corporate Trainer David Ziganto posted a simple question on LinkedIn along with a picture of his personal collection of data science books. "Here's my fledgling data science library," he wrote. "Help me out: which great books am I missing?" Nearly 100 comments later, David now has an incredible list of additional books to add to his shelves.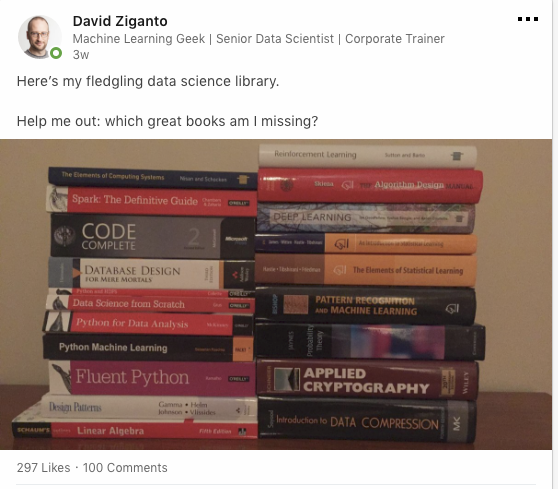 You can read through the original comments here, and/or you can check out David's related blog post here, which aggregates all the recommendations into categories like data cleaning, deep learning, machine learning, pedagogy, visualization, and many more.  It's a truly awesome list and resource for anyone at any stage of their data science learning journeys. 
But of course, we have to ask (because there's always room for additional learning!) – are there any books missing from the list? Let us know on Twitter @thisismetis. 
---
Similar Posts
data science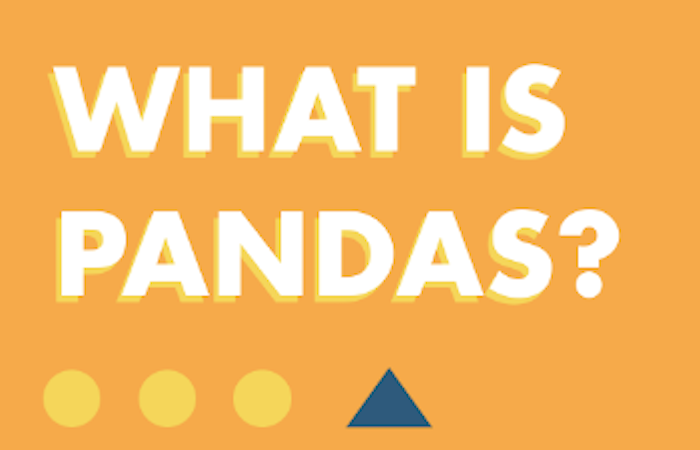 Course Report Guest Post: Beginner's Guide to Using Pandas for Python
By Metis • November 07, 2019
Last week, Metis Sr. Data Scientist Joe Eddy published an article on Course Report titled Pandas in Python: A Guide for Beginners. In it, he explains how Pandas was developed, how it's used by data scientists and within companies worldwide, and how beginners can start learning some basics on their own.
data science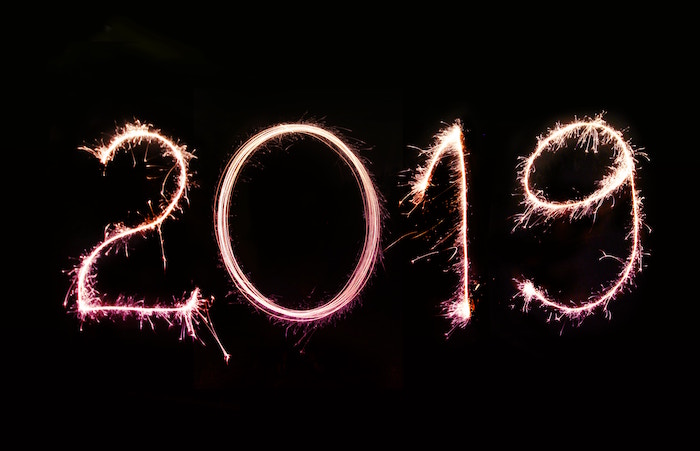 Our Top 10 Most-Read Blog Posts of 2019
By Emily Wilson • December 20, 2019
Throughout the year, we post blog content including alumni stories, data science insights from our Sr. Data Scientists, guest posts, and much more. Check out our top 10 most-read posts of 2019. We hope you enjoy them again or for the first time, and we look forward to producing much more data science content in 2020.
data science
How to Gather Data from YouTube
By Kimberly Fessel • November 11, 2019
In this post, learn how you can gain access to three types of YouTube data: the videos themselves for use in computer vision tasks, the video transcripts for natural language processing (NLP), and video search results for hybrid machine learning efforts.