Course Report Webinar: How is Python Used for Data Science?
By Metis • September 21, 2020
Python is one of the world's most popular programming languages. In fact, in 2018, 66% of data scientists reported using Python every day. During a recent webinar with Course Report, Metis Sr. Data Scientist Kimberly Fessel discusses how Python is used for data science and goes over how much Python you should know before starting a data science bootcamp. She also talks about the Metis Python for Beginners course, which was designed for those who aren't familiar with Python and looking to learn the fundamentals. In the post, Kimberly also shares some of her favorite free Python learning resources. 
Head over to Course Report to read the full post.
---
Similar Posts
data science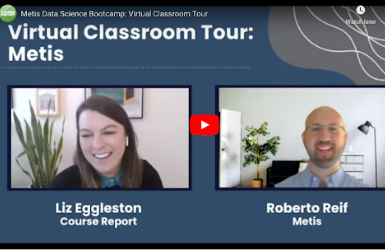 A Virtual Classroom Tour with Course Report
By Carlos Russo • December 16, 2020
During a recent webinar with the Course Report team, Roberto Reif walked the audience through a virtual classroom tour of our new data science & analytics bootcamps.
data science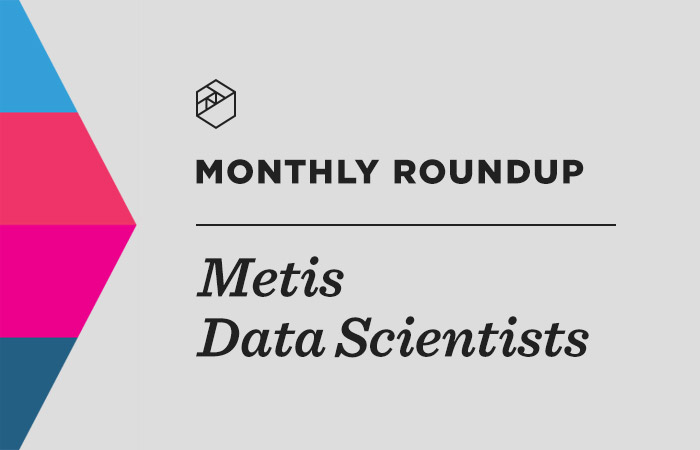 Data Scientist Roundup: The Importance of Data Literacy in Business, Classification & Regression Trees, & Much More
By Emily Wilson • July 30, 2020
When our Data Scientists aren't teaching the intensive 12-week bootcamps or corporate training courses, they're working on a variety of other projects. This monthly blog series tracks and discusses some of their recent activities and accomplishments.
data science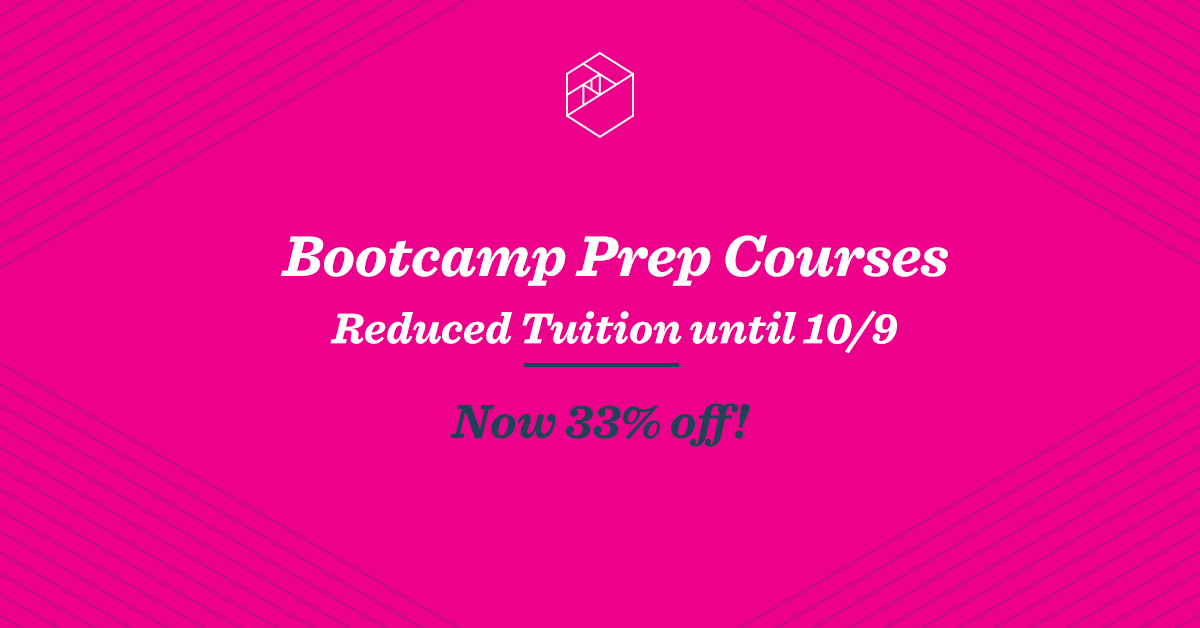 Reduced Tuition on Remaining 2020 Bootcamp Prep Courses
By Metis • September 08, 2020
From today through October 9th, when you enroll in any of our remaining 2020 Bootcamp Prep Courses, you'll save 33% on tuition. We hope this reduced tuition provides opportunities for those interested in building data science skills in a live online format, taught by industry leaders.