Last week, Metis Sr. Data Scientist Joe Eddy was interviewed by Liz Eggleston over at Course Report about Pandas in Python: A Guide for Beginners. In the write-up, Joe talks about the popular Python library, which he describes as follows: 
"Pandas is a catch-all Python library; a resource for doing data analysis and manipulation; any kind of data processing, analyzing, filtering, and aggregating. Pandas can be used for just about any process where you're trying to gain insight from data using code." 
Within the rest of the post, he explains how Pandas was developed, how it's used by data scientists and within companies worldwide, and how beginners can start learning some basics on their own. Read it on Course Report, and check out a useful explanatory infographic below, also included in the article.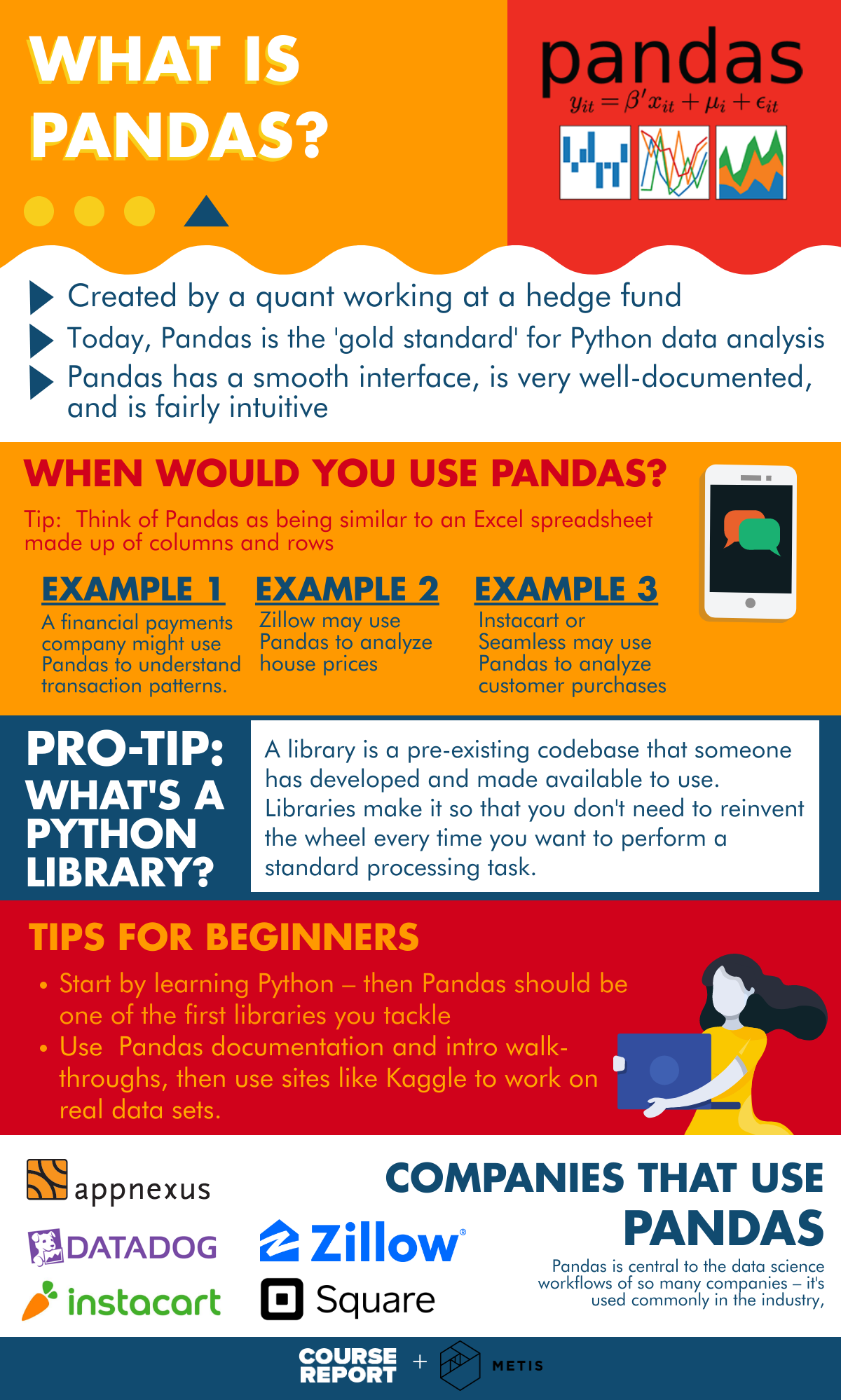 _____
Want to read more about Python, specifically? Metis Sr. Data Scientist Kevin Birnbaum recently wrote about his experiences using the language and growing as a data scientist because of it. Read the post here.
---