Every Tuesday in April: Free Intro to Python Training Series for Business Professionals Register Now
Course Report Interviews Metis Graduate, BuzzFeed Data Scientist Jamie Fradkin
By Emily Wilson • November 30, 2017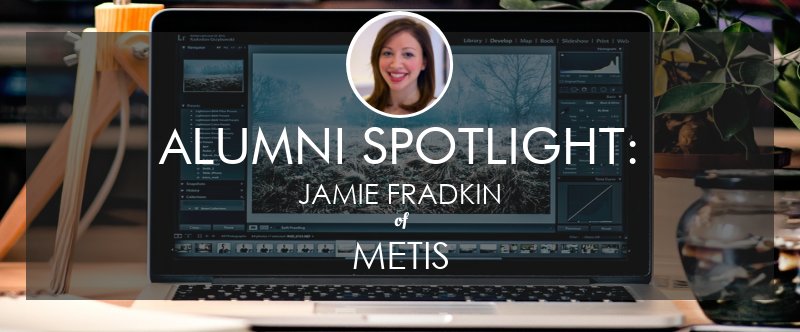 Course Report, a most excellent resource for all things data science bootcamp, recently interviewed Metis graduate Jamie Fradkin about the evolution of her current role as a Data Scientist at BuzzFeed, where she's now worked for more than a year-and-a-half. Fradkin, a former biomedical engineer, attended our Data Science Bootcamp in New York City after a decision to switch careers because of her desire to make use of her math and statistics skills. 

In this interview, Course Report asks Fradkin about a number of topics we think you'll find interesting: 
- Her educational and professional background 
- Why she chose to attend a bootcamp (and why Metis?) 
- The Metis application process 
- The bootcamp experience overall - what's it like to be a student on a daily basis? 
- The post-Metis job application process - how much help does Metis Career Services provide?
- The interview and hiring processes at BuzzFeed 
- The day-to-day breakdown of her current role 
- What technologies she's using most on the job
- Advice for anyone applying to a bootcamp and/or looking to switch careers to data science
You'll find all that and more in this interview, which we encourage you to read in full. And if you're interested in attending our bootcamp in New York City, San Francisco, Seattle, or Chicago, please note our upcoming deadlines for Winter sessions are approaching fast – be sure to apply soon!  
---
Similar Posts
alumni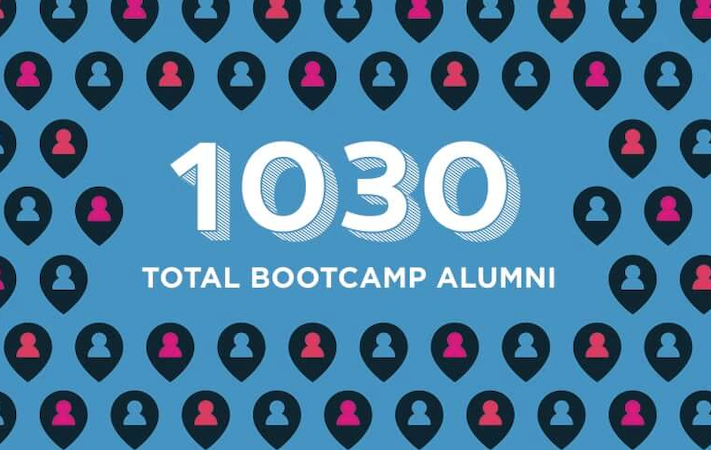 Infographic: Metis Bootcamp Alumni By The Numbers
By Metis • March 26, 2020
In this infographic, we break down a data set that's near and dear to our hearts: one that represents our Data Science Bootcamp alumni. Find out where our grads are working and within what industries, where many of them call home across the United States and the world, what they studied pre-bootcamp, and much more.
alumni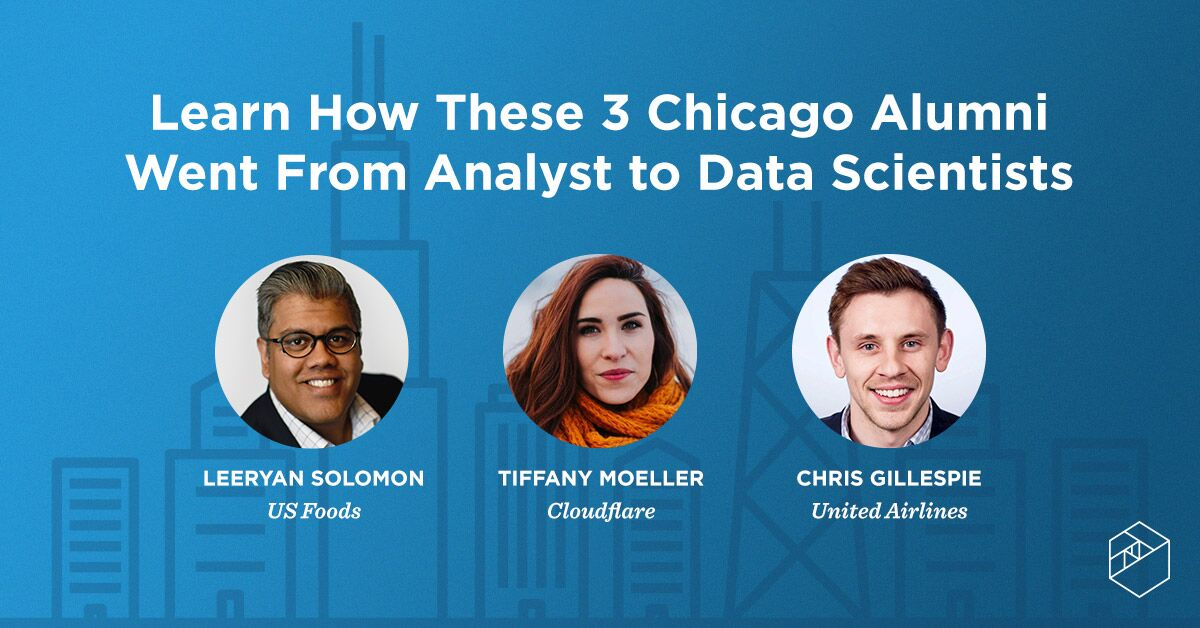 Analysts in Chicago See Data Science Bootcamp Model as a Way Forward
By Emily Wilson • January 22, 2020
Read how (and why) three former Data Analysts in Chicago enrolled in the Data Science Bootcamp to shift their careers toward data science – and find out what they're up to now.
alumni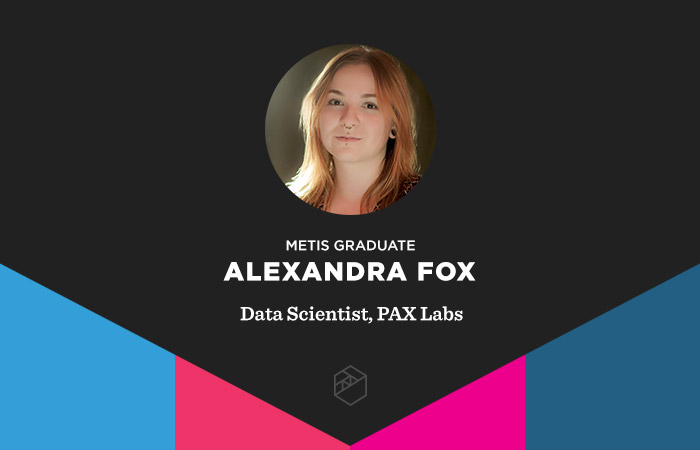 Via Non-Traditional Path, Grad Alexandra Fox Sets & Meets Data Science Goals
By Emily Wilson • November 08, 2019
If such a thing as a "traditional path" to data science exists, bootcamp graduate Alexandra Fox didn't take it.  Instead, she forged her own route, complete with the goal of getting a job as a data scientist immediately after graduation. Find out how she did it and what she's up to now here.