Course Report Interviews Metis Graduate, BuzzFeed Data Scientist Jamie Fradkin
By Emily Wilson • November 30, 2017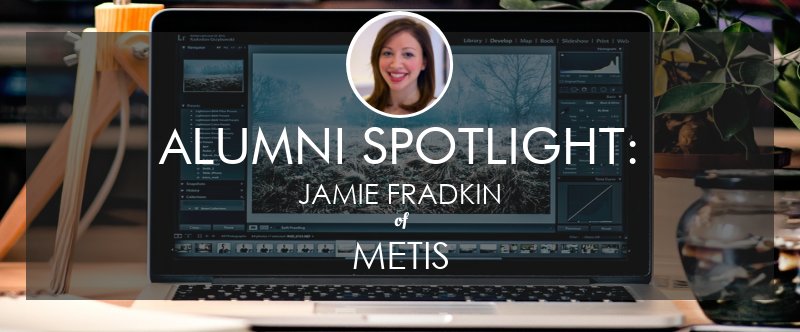 Course Report, a most excellent resource for all things data science bootcamp, recently interviewed Metis graduate Jamie Fradkin about the evolution of her current role as a Data Scientist at BuzzFeed, where she's now worked for more than a year-and-a-half. Fradkin, a former biomedical engineer, attended our Data Science Bootcamp in New York City after a decision to switch careers because of her desire to make use of her math and statistics skills. 

In this interview, Course Report asks Fradkin about a number of topics we think you'll find interesting: 
- Her educational and professional background 
- Why she chose to attend a bootcamp (and why Metis?) 
- The Metis application process 
- The bootcamp experience overall - what's it like to be a student on a daily basis? 
- The post-Metis job application process - how much help does Metis Career Services provide?
- The interview and hiring processes at BuzzFeed 
- The day-to-day breakdown of her current role 
- What technologies she's using most on the job
- Advice for anyone applying to a bootcamp and/or looking to switch careers to data science
You'll find all that and more in this interview, which we encourage you to read in full. And if you're interested in attending our bootcamp in New York City, San Francisco, Seattle, or Chicago, please note our upcoming deadlines for Winter sessions are approaching fast – be sure to apply soon!  
---
Similar Posts
alumni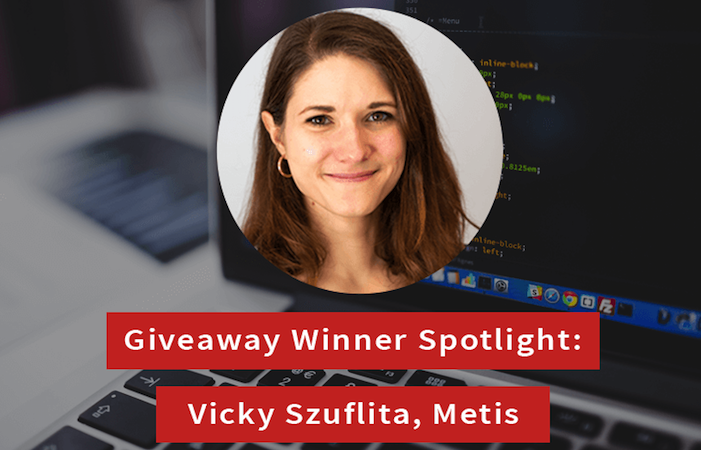 Q&A with Metis Bootcamp Grad Vicky Szuflita, Deputy Data Director with the NC Democratic Party
By Metis • November 09, 2018
Recent Metis bootcamp graduate Vicky Szuflita won SwitchUp's quarterly gift card giveaway. As a followup, they featured her in a great Q&A about her background, her time at Metis, and her current role on the data team with the Democratic Party of North Carolina. She previously worked in account planning for an international advertising agency, and while she loved the creative aspects of an agency career, she wanted the skills to strengthen her ideas in a more quantitative way.
alumni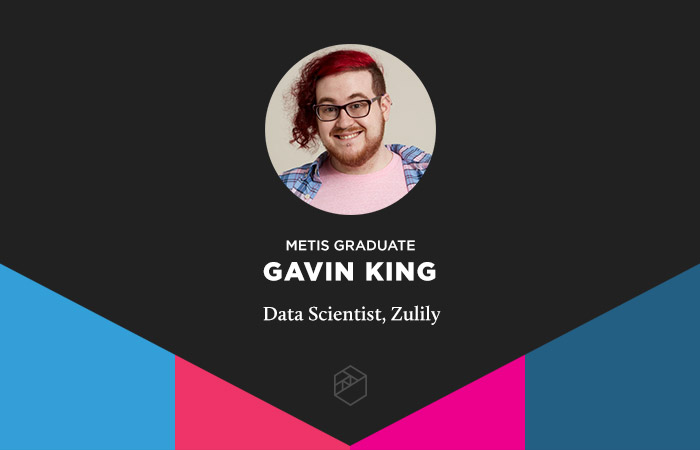 Graduate Gavin King Leaned on Metis Career Support to Navigate Data Science Field
By Emily Wilson • October 11, 2018
Recent bootcamp graduate Gavin King grew up in Arizona, got a Ph.D. in Mathematics from the University of Wyoming, and now lives and works in Seattle, where they've found a home in the bustling data science community as a Data Scientist at Zulily, a growing e-commerce company. Read about their journey to the job and how Metis career support helped along the way.
alumni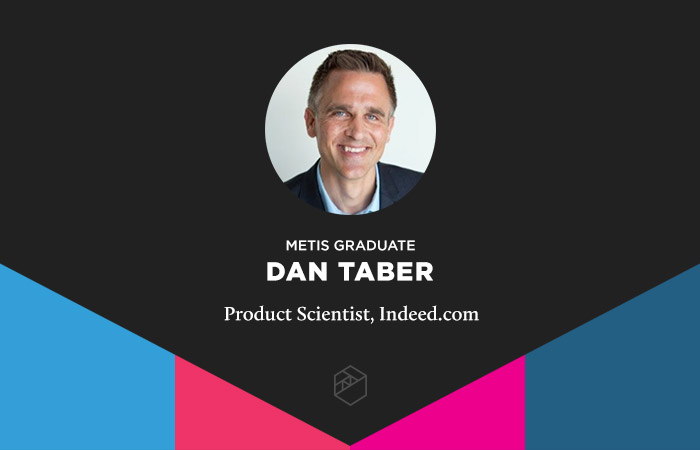 For Former Academic Dan Taber, Data Science Bootcamp Bridged Skills Gap to Industry
By Emily Wilson • October 23, 2018
Bootcamp grad Dan Taber is certainly no stranger to data. Prior to landing his current role, he'd already been working with data for more than 15 years in various academic roles spanning science, technology, and policy. But his hard skills had fallen out of date. Enter the bootcamp as a way to bridge the gap between his academic background and industry ambitions.