Starts Tonight! Intro to Data Science Course Enroll Now
Course Report Interviews Metis Graduate, BuzzFeed Data Scientist Jamie Fradkin
By Emily Wilson • November 30, 2017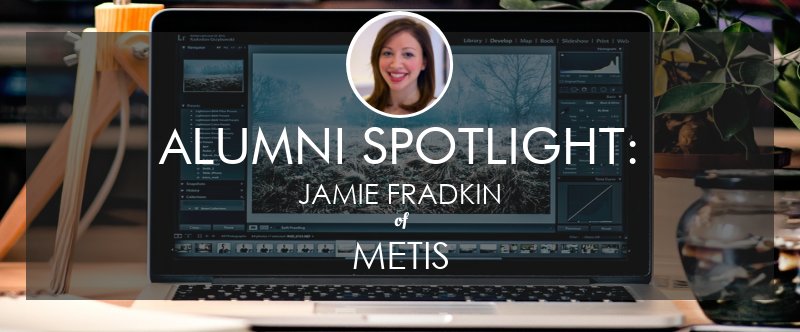 Course Report, a most excellent resource for all things data science bootcamp, recently interviewed Metis graduate Jamie Fradkin about the evolution of her current role as a Data Scientist at BuzzFeed, where she's now worked for more than a year-and-a-half. Fradkin, a former biomedical engineer, attended our Data Science Bootcamp in New York City after a decision to switch careers because of her desire to make use of her math and statistics skills. 

In this interview, Course Report asks Fradkin about a number of topics we think you'll find interesting: 
- Her educational and professional background 
- Why she chose to attend a bootcamp (and why Metis?) 
- The Metis application process 
- The bootcamp experience overall - what's it like to be a student on a daily basis? 
- The post-Metis job application process - how much help does Metis Career Services provide?
- The interview and hiring processes at BuzzFeed 
- The day-to-day breakdown of her current role 
- What technologies she's using most on the job
- Advice for anyone applying to a bootcamp and/or looking to switch careers to data science
You'll find all that and more in this interview, which we encourage you to read in full. And if you're interested in attending our bootcamp in New York City, San Francisco, Seattle, or Chicago, please note our upcoming deadlines for Winter sessions are approaching fast – be sure to apply soon!  
---
Similar Posts
alumni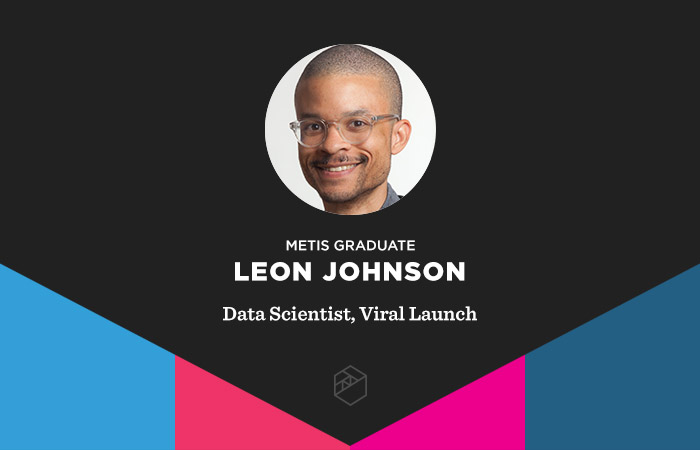 The Value of an "Unstructured Mathematical Mind" in the World of Startup Data Science
By Emily Wilson • April 07, 2019
"Learn, viciously." That's the advice Metis graduate Leon Johnson gives to those interested in the bootcamp. And he's no stranger to following his own advice when dedicated to professional and academic pursuits. In this post, read his story, which involves a Math degree, being commissioned into the Air Force, a master's degree, the bootcamp, and his current role as Data Scientist.
alumni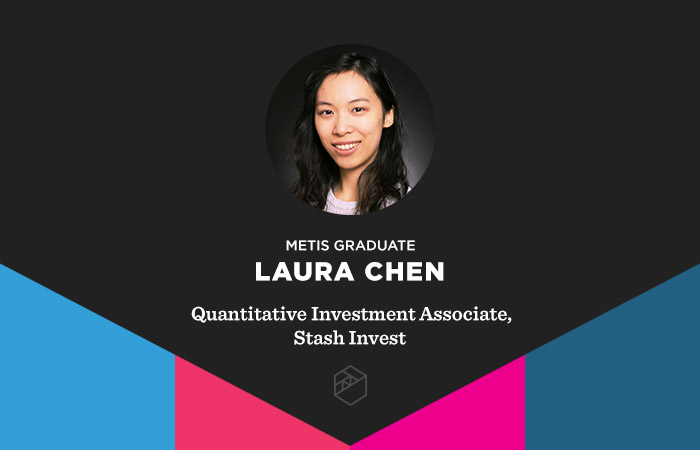 Finance, Technology, and Human Behavior: The Story of One Grad's Ideal Role
By Emily Wilson • March 27, 2019
Bootcamp graduate Laura Chen has always been deeply curious about human behavior. Read how she landed a job that allows her to explore that interest while also working closely with her passions for finance and technology.
alumni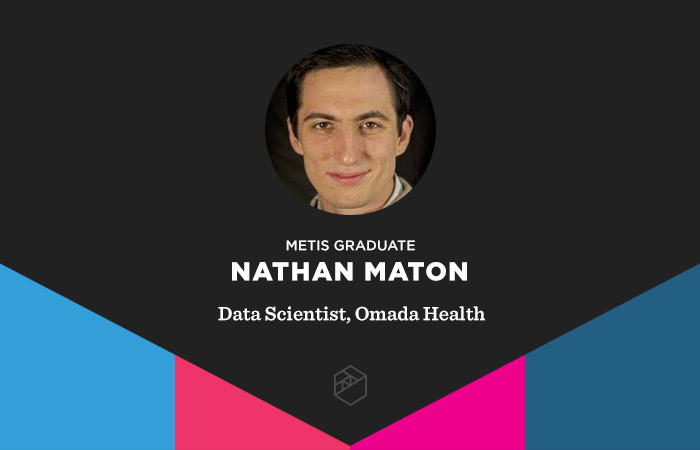 Curiosity, Asking Good Questions, & One Grad's Inevitable Path to Data Science
By Emily Wilson • December 10, 2019
Bootcamp graduate Nathan Maton was a curious child, casually asking unsuspecting science teachers big questions like "what is time?" on the way to field trips. That curiosity led to what he considers his strongest skill: the ability to ask good questions - and he's not surprised it eventually led to a career in data science.  Read his story.