MONDAY: Final Application Deadline for Spring Bootcamp! Apply Now
Course Report Interview: Why Student Chose Part-Time Python Course Before Bootcamp
By Metis • August 07, 2018
After working as an engineer for 14 years, Carolina Gonzalez decided she was ready to pivot her career toward data science.
"I was very comfortable in my job, but I felt I had plateaued in my learning. I still have 25 years or so left in my working career, so I decided to pivot. I find it very intellectually interesting working with data and turning insights from data into actionable decisions," she recently told Course Report in an interview about why she chose to first take our Beginner Python and Math for Data Science part-time course before applying to the bootcamp.
The interview also touches on her experiences as a current bootcamp student in Seattle. How are her classmates? What kinds of projects does she work on? Did the part-time course give her an edge? 
Read the Course Report interview here for the full story. 
_____
Learn more about our Beginner Python & Math for Data Science course here.
---
Similar Posts
interviews
Why Take a SQL Fundamentals Course? (Isn't it an Old Language from the 70s?)
By Emily Wilson • October 04, 2018
Yes, SQL is an old language developed in the 70's. But many great and lasting technological advances came about in that same decade. For this post, we sat down with Jonathan Balaban, a Metis Sr. Data Scientist who helped develop our Live Online SQL Fundamentals part-time course. He discusses how he and others on the team came to develop this course based on bootcamp graduate feedback, why SQL is important to know, and why it's likely to continue standing the test of time.
interviews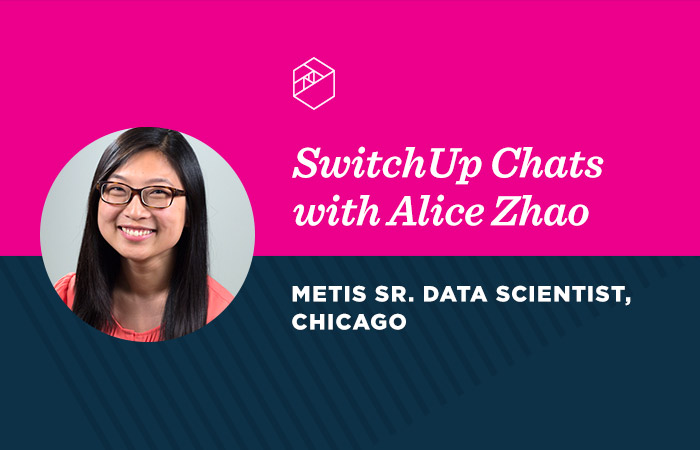 SwitchUp Chats with Alice Zhao, Metis Sr. Data Scientist in Chicago
By Metis • May 30, 2018
SwitchUp recently sat down with Metis Sr. Data Scientist Alice Zhao, who teaches our 12-week data science bootcamp in Chicago. Read about her favorite student success stories, her advice for those coming into the bootcamp, and much more.
interviews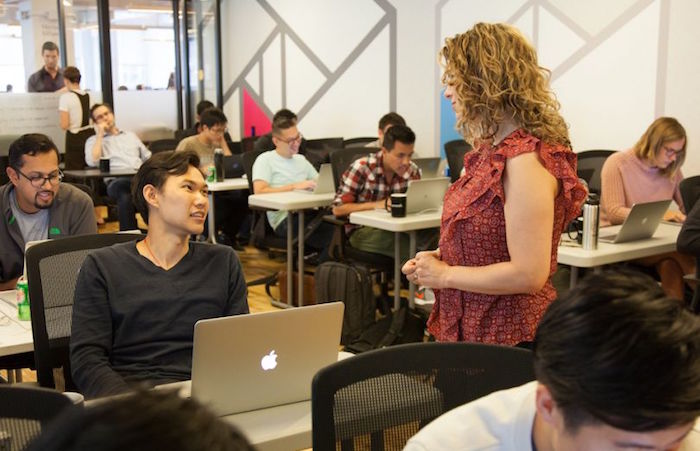 For Those in Industry, Teaching Bootcamps Has Tangible Career Benefits
By Emily Wilson • September 18, 2018
Going through a data science bootcamp is an intense experience for everyone involved. Students work at a breakneck pace unparalleled in other learning environments, absorbing new and difficult concepts and skills, and applying them to projects starting as early as week one. All the while, instructors shoulder the hopes and fears of their cohorts as they guide and teach them over the course of 12 weeks. For interested individuals, teaching a bootcamp can have tangible career benefits related to industry goals and aspirations. Read how here.