Webinar June 18: Deep Learning Approaches to Forecasting and Planning Register
Course Report Features Metis Live Online Bootcamp Graduate
By Metis • May 21, 2020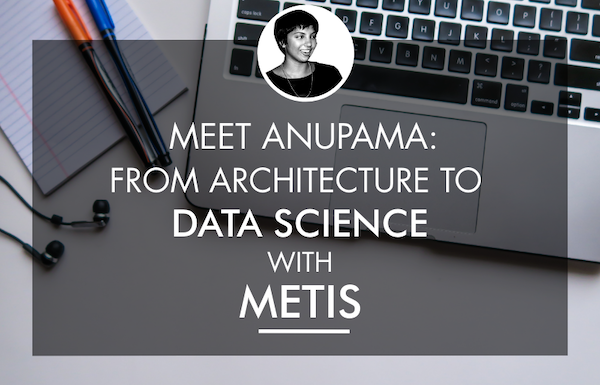 Architect Anupama Garla became interested in data science and started looking for ways to combine it with her passion for architecture. She applied to our Live Online Bootcamp, got in, and recently graduated. In large part, she was attracted to the online bootcamp because of her location. 
"A friend of mine was a graduate of Metis, and he was really happy with it," she said during a recently published Q&A with Course Report. "I liked that the bootcamp was remote. The on-campus bootcamps around me would have been a long commute, and when I heard that bootcamps can take up 80 hours of your week, I didn't want to spend two hours a day in the car."

In the rest of the Q&A, Anupama shares her experience with the online classroom and learning style of the bootcamp, her advice for other career-changers, and her plans to innovate the world of architecture now as a data scientist. 
---
Similar Posts
alumni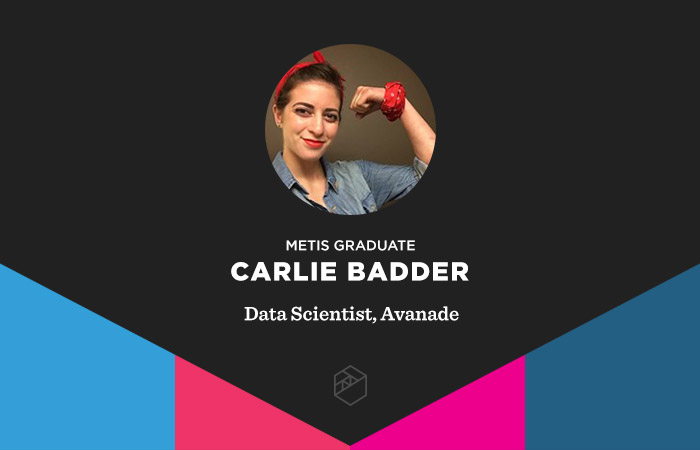 One Grad's Cross-Country Journey to Data Science Consulting
By Emily Wilson • February 21, 2020
Bootcamp graduate Carlie Badder wondered if she'd thrown her career off track by moving cross-country, leaving behind a solid research job. Read how she then found her way to the bootcamp and to a fulfilling career in data science consulting.
alumni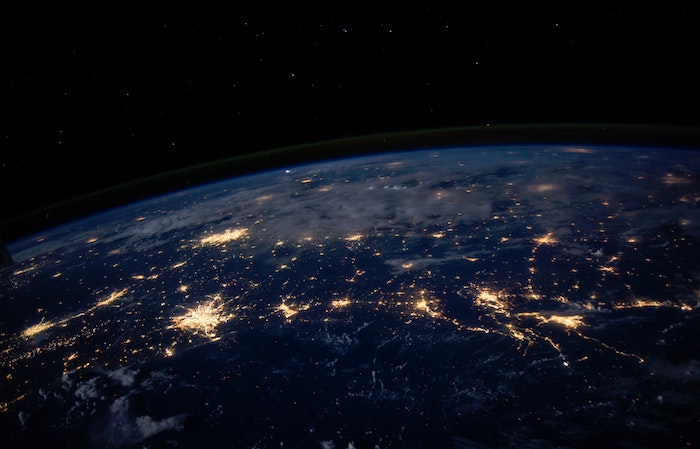 Made at Metis: Space Audio Classification & The Art of Hiring Offshore Talent
By Metis • March 24, 2020
This post features two projects from recent graduates of our data science bootcamp. Take a look at what's possible to create in just 12 weeks.
alumni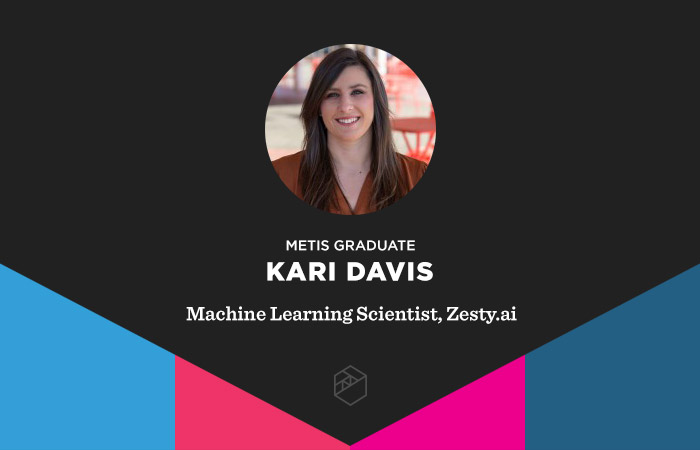 The Trifecta: From Bootcamp Prep Course to Bootcamp to New Career
By Emily Wilson • March 05, 2020
For Kari Davis, there's before the bootcamp, and there's after. A clear demarcation between two paces of professional life – one slower and more bureaucratic, the other fast-paced and constantly changing. Learn how a Metis Bootcamp Prep Course helped her prepare for the bootcamp and then land a new data science job.