August 12: Free Corporate Data Literacy Training Register Now
Course Report Features Metis Live Online Bootcamp Graduate
By Metis • May 21, 2020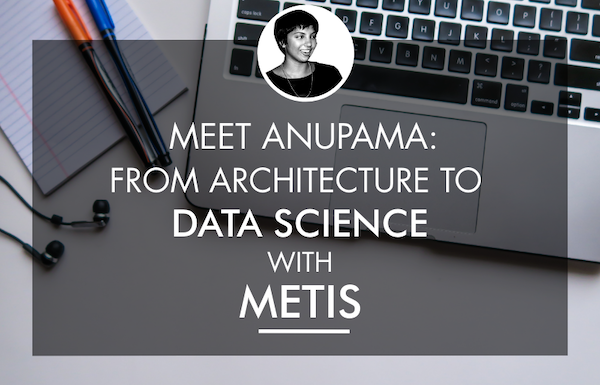 Architect Anupama Garla became interested in data science and started looking for ways to combine it with her passion for architecture. She applied to our Live Online Bootcamp, got in, and recently graduated. In large part, she was attracted to the online bootcamp because of her location. 
"A friend of mine was a graduate of Metis, and he was really happy with it," she said during a recently published Q&A with Course Report. "I liked that the bootcamp was remote. The on-campus bootcamps around me would have been a long commute, and when I heard that bootcamps can take up 80 hours of your week, I didn't want to spend two hours a day in the car."

In the rest of the Q&A, Anupama shares her experience with the online classroom and learning style of the bootcamp, her advice for other career-changers, and her plans to innovate the world of architecture now as a data scientist. 
---
Similar Posts
alumni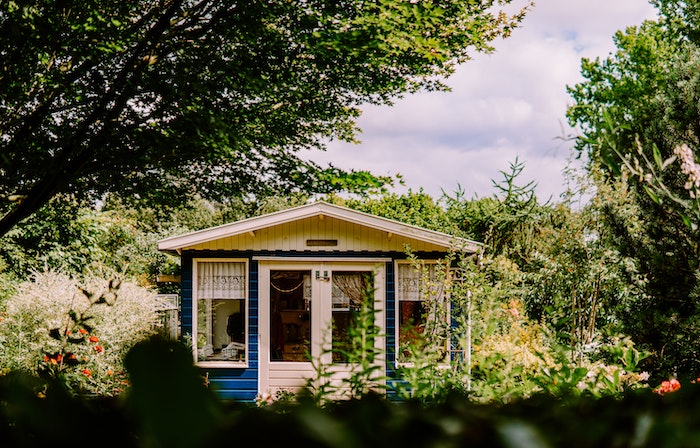 Made at Metis: The Economics of Building Backyard Homes and a Local Live Music Recommender
By Emily Wilson • April 21, 2020
In our latest Made at Metis post, read about two projects created during the bootcamp, including a tool for homeowners to determine if building a backyard home makes financial sense and a live local music recommender.
alumni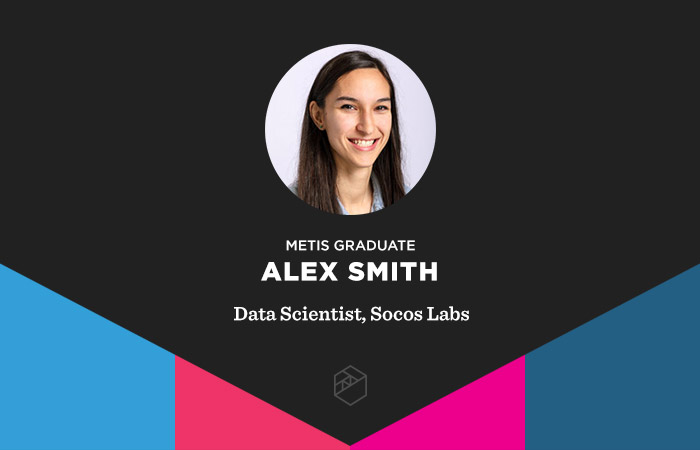 With a Desire to Solve Problems, This Grad Turned to Data Science
By Emily Wilson • April 01, 2020
Once the concept of AI grabbed the attention of bootcamp graduate Alex Smith, she began a self-study regimen. "The more I learned about data science in particular, the more I became convinced not only of its power to solve difficult problems but convinced that I wanted to use this incredible toolset to solve problems that I care about," she said. Read how she went from the humanities to a career in data science.
alumni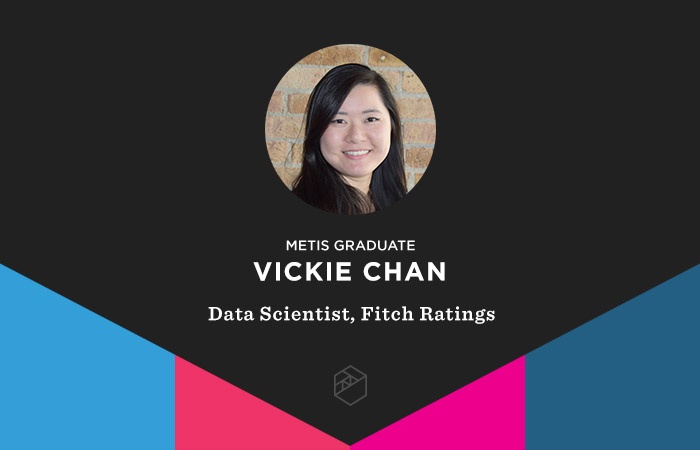 From Analyst to Data Scientist, Grad Finds Her Way Via the Bootcamp
By Emily Wilson • July 02, 2020
This is Vickie Chan's second time working at Fitch Ratings, one of the largest credit rating agencies in the United States. The first time exposed her to data science; now, she is a Data Scientist. Read how the bootcamp helped her make the transition.