Course Report Features Metis Live Online Bootcamp Graduate
By Metis • May 21, 2020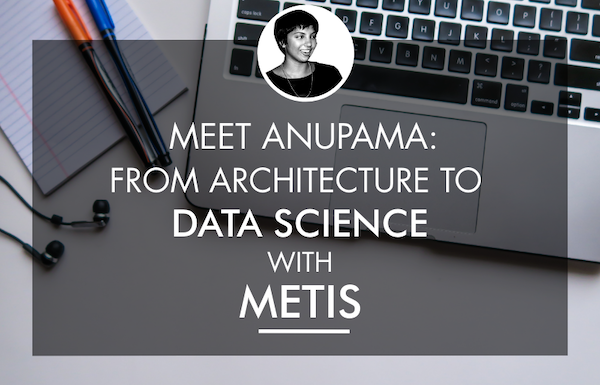 Architect Anupama Garla became interested in data science and started looking for ways to combine it with her passion for architecture. She applied to our Live Online Bootcamp, got in, and recently graduated. In large part, she was attracted to the online bootcamp because of her location. 
"A friend of mine was a graduate of Metis, and he was really happy with it," she said during a recently published Q&A with Course Report. "I liked that the bootcamp was remote. The on-campus bootcamps around me would have been a long commute, and when I heard that bootcamps can take up 80 hours of your week, I didn't want to spend two hours a day in the car."

In the rest of the Q&A, Anupama shares her experience with the online classroom and learning style of the bootcamp, her advice for other career-changers, and her plans to innovate the world of architecture now as a data scientist. 
---
Similar Posts
alumni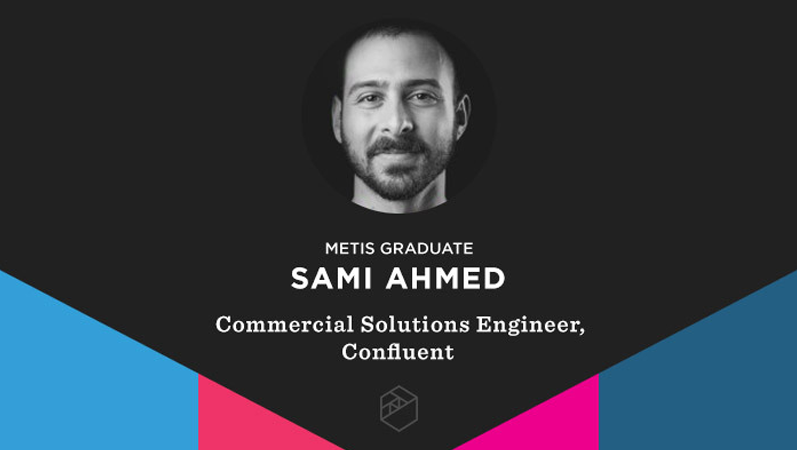 Following His Own Beat: Bootcamp Grad Takes Indirect Path from Music to Data Science
By Emily Wilson • August 11, 2020
Years before attending the bootcamp and switching to a career in data science, Metis graduate Sami Ahmed was focused on music. He studied film scoring and music business in college and worked as a musician, mostly composing for commercial media. Read how (and why) he made the transition to data science.
alumni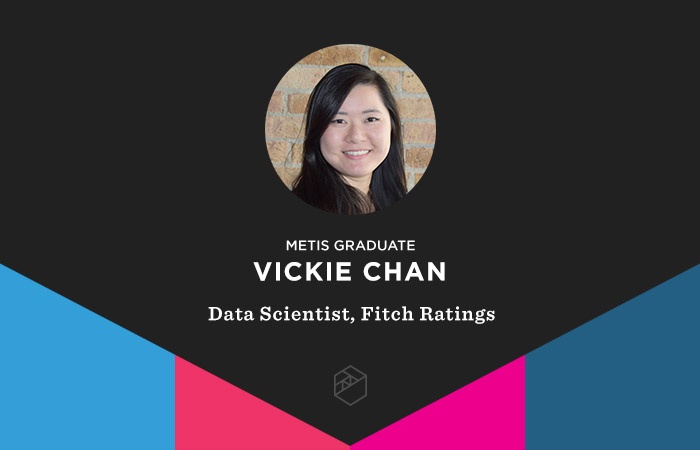 From Analyst to Data Scientist, Grad Finds Her Way Via the Bootcamp
By Emily Wilson • July 02, 2020
This is Vickie Chan's second time working at Fitch Ratings, one of the largest credit rating agencies in the United States. The first time exposed her to data science; now, she is a Data Scientist. Read how the bootcamp helped her make the transition.
alumni
Youngest-Ever Bootcamp Graduate Looks to Move NLP Forward
By Emily Wilson • June 09, 2020
Vaughn Parker remains our youngest-ever bootcamp graduate. Read about his bootcamp experience, what he's up to now, and how he aims to use his career to advance the capabilities of Natural Language Processing (NLP).