Every Tuesday in April: Free Intro to Python Training Series for Business Professionals Register Now
Course Report Alumni Spotlight: Metis Chicago Graduate Tiffany Li
By Emily Wilson • May 10, 2018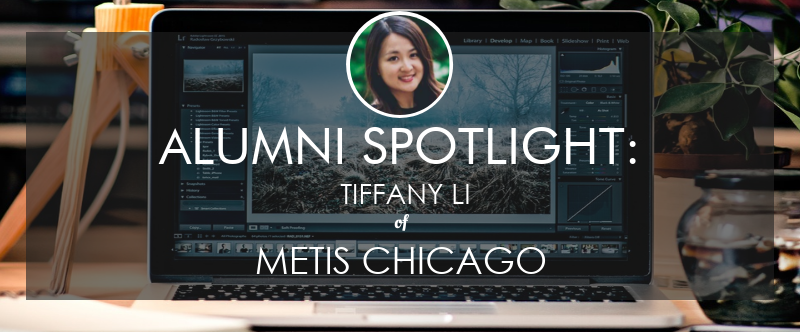 Looking for a way to transition from consultant to data scientist, Tiffany Li turned to the Metis Data Science Bootcamp in Chicago. Now a Data Scientist at GrubHub, Li works on a small team dedicated to testing and improving products among other tasks. In a recent interview with the bootcamp review website Course Report, she details her role at GrubHub, discusses her transition into data science, and talks about the decision to attend a bootcamp instead of going back to school for a master's degree.
_____
Course Report has created some other great Metis-centric content in the past. Check out an interview with our Sr. Career Advisor here and read another alumni spotlight featuring a grad now working at BuzzFeed here.
---
Similar Posts
alumni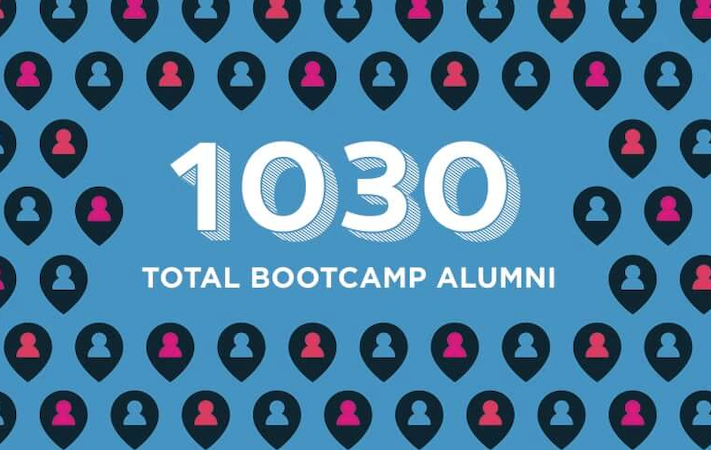 Infographic: Metis Bootcamp Alumni By The Numbers
By Metis • March 26, 2020
In this infographic, we break down a data set that's near and dear to our hearts: one that represents our Data Science Bootcamp alumni. Find out where our grads are working and within what industries, where many of them call home across the United States and the world, what they studied pre-bootcamp, and much more.
alumni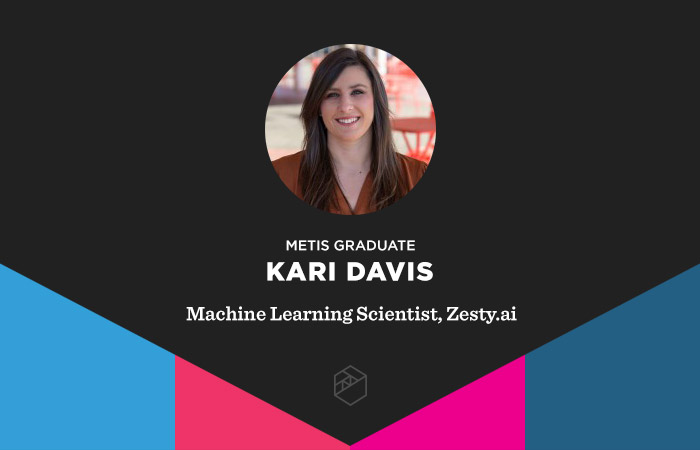 The Trifecta: From Bootcamp Prep Course to Bootcamp to New Career
By Emily Wilson • March 05, 2020
For Kari Davis, there's before the bootcamp, and there's after. A clear demarcation between two paces of professional life – one slower and more bureaucratic, the other fast-paced and constantly changing. Learn how a Metis Bootcamp Prep Course helped her prepare for the bootcamp and then land a new data science job.
alumni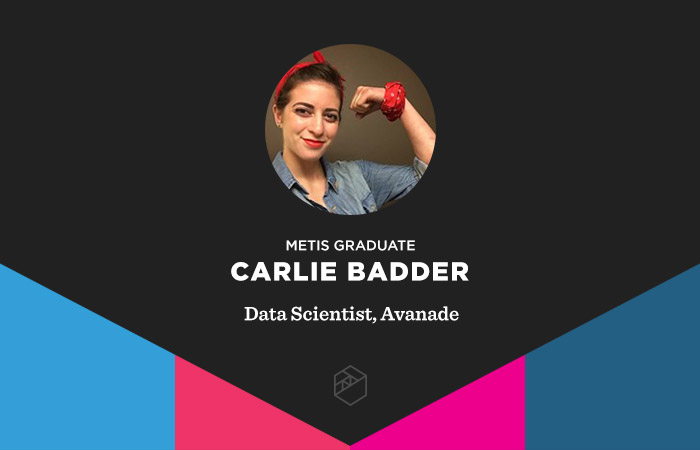 One Grad's Cross-Country Journey to Data Science Consulting
By Emily Wilson • February 21, 2020
Bootcamp graduate Carlie Badder wondered if she'd thrown her career off track by moving cross-country, leaving behind a solid research job. Read how she then found her way to the bootcamp and to a fulfilling career in data science consulting.