Have you tried Metis Admissions Prep? It's free! Sign Up
In the Field: Meet Bootcamp Grads Jannie Chang (Data Scientist, Heretik) & Joe Gambino (Designer + Data Scientist, IDEO)
By Metis • February 28, 2019
We love nothing more than spreading the news of our Data Science Bootcamp graduates' successes in the field. Below you'll find two great examples.
First, enjoy a video interview produced by Heretik, where graduate Jannie Chang now works as a Data Scientist. In it, she discusses her pre-data career as a Litigation Support Attorney, addressing why she chose to switch to data science (and how her time in the bootcamp played an integral part). She then talks about her role at Heretik and the overarching company goals, which revolve around creating and providing machine learning tools for the legal community. 
Then, read an interview between deeplearning.ai and graduate Joe Gambino, Data Scientist at IDEO. The piece, part of the site's "Working AI" series, covers Joe's path to data science, his day-to-day responsibilities at IDEO, and a big project he's about to tackle: "I'm preparing to launch a two-month experiment...helping translate our goals into structured and testable questions, planning a timeline and what analyses we want to perform, and making sure we're set up to collect the necessary data to turn those analyses into predictive algorithms."
Jannie Chang
Data Scientist, Heretik
Joe Gambino
Designer & Data Scientist, IDEO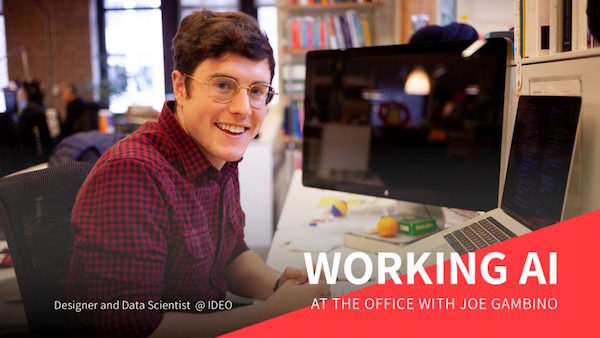 __________
Want to learn about other post-bootcamp career paths? Read more alumni stories here. 
---
Similar Posts
alumni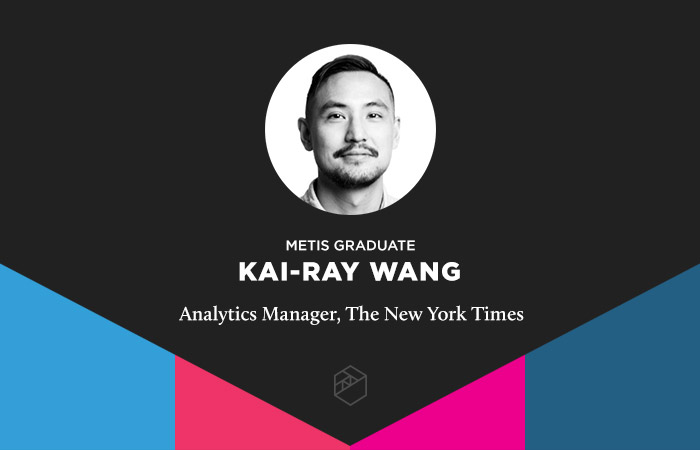 Metis Bootcamp Graduate Propels Digital Efforts at The New York Times
By Emily Wilson • February 07, 2019
News media has been through a lot of change during the past decade, especially in terms of its forced and jagged transition to digital production. This shift has come with the struggle to get readers to pay for digital subscriptions when free news online is often available with a click. Metis grad Kai-Ray Wang works to boost digital subscriptions at The New York Times as an Analytics Manager on the Consumer Acquisition team. Read his story here.
alumni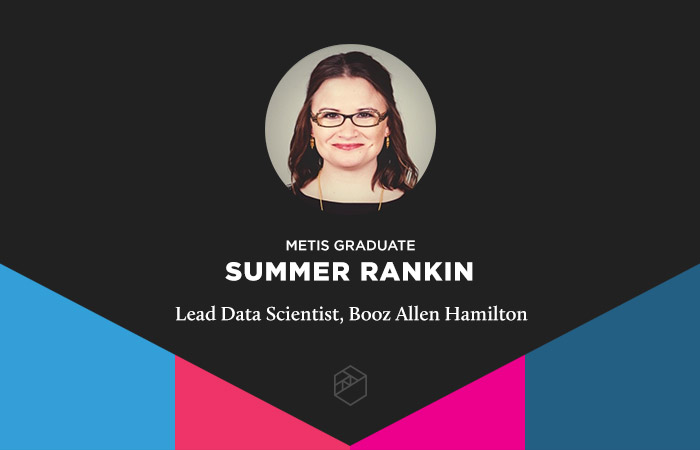 How the Bootcamp Prepared an Academic for Data Science Consulting
By Emily Wilson • December 18, 2018
Metis graduate Summer Rankin is currently working on her favorite project to date as a Lead Data Scientist for the consulting firm Booz Allen Hamilton. Read about the project here, along with details on how the bootcamp prepared her for data science consulting work.
alumni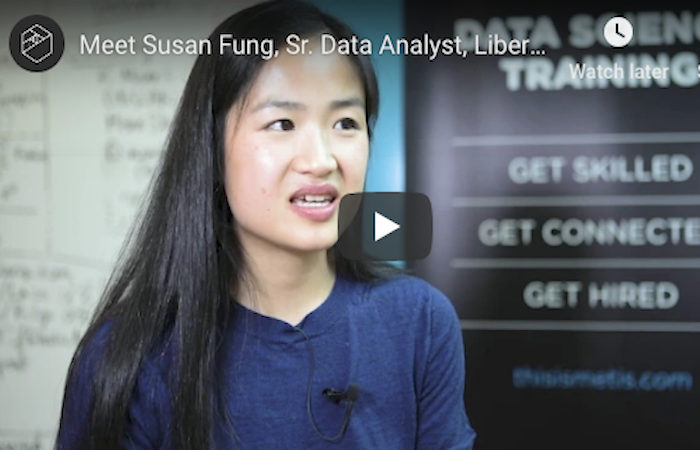 VIDEO: Meet Metis Seattle Alum Susan Fung, Sr. Data Analyst at Liberty Mutual
By Metis • November 20, 2018
In this video interview, hear Metis Seattle graduate Susan Fung tell the story of how she selected Metis vs. academia, plus hear thoughts on her current role with Liberty Mutual and how the bootcamp helped her prepare for it.