Starts Monday! Introduction to Data Science Live Online Course Enroll Now
In the Field: Meet Bootcamp Grads Jannie Chang (Data Scientist, Heretik) & Joe Gambino (Designer + Data Scientist, IDEO)
By Metis • February 28, 2019
We love nothing more than spreading the news of our Data Science Bootcamp graduates' successes in the field. Below you'll find two great examples.
First, enjoy a video interview produced by Heretik, where graduate Jannie Chang now works as a Data Scientist. In it, she discusses her pre-data career as a Litigation Support Attorney, addressing why she chose to switch to data science (and how her time in the bootcamp played an integral part). She then talks about her role at Heretik and the overarching company goals, which revolve around creating and providing machine learning tools for the legal community. 
Then, read an interview between deeplearning.ai and graduate Joe Gambino, Data Scientist at IDEO. The piece, part of the site's "Working AI" series, covers Joe's path to data science, his day-to-day responsibilities at IDEO, and a big project he's about to tackle: "I'm preparing to launch a two-month experiment...helping translate our goals into structured and testable questions, planning a timeline and what analyses we want to perform, and making sure we're set up to collect the necessary data to turn those analyses into predictive algorithms."
Jannie Chang
Data Scientist, Heretik
Joe Gambino
Designer & Data Scientist, IDEO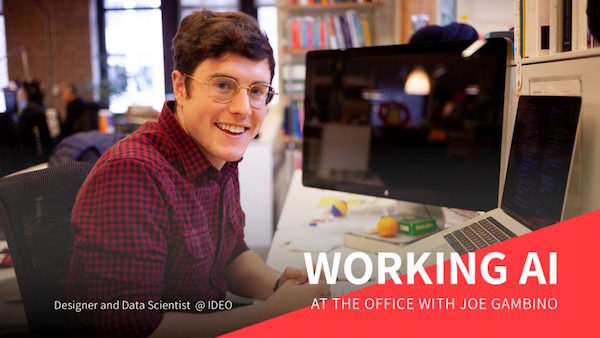 __________
Want to learn about other post-bootcamp career paths? Read more alumni stories here. 
---
Similar Posts
alumni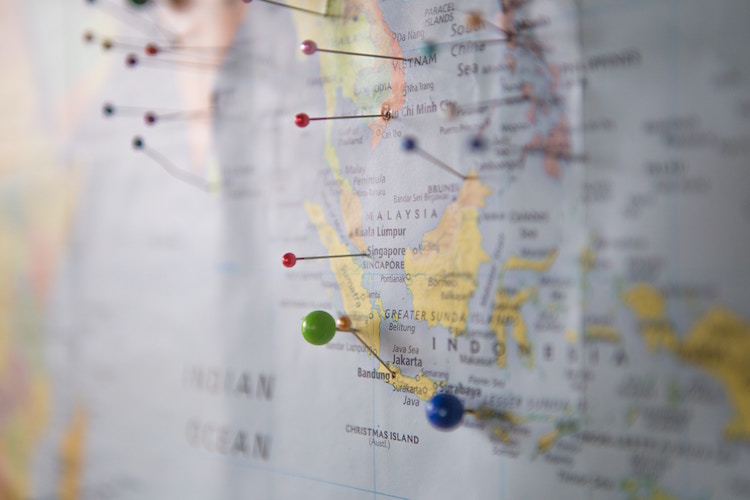 Made at Metis: Predicting and Mapping Using Geographic Data
By Emily Wilson • February 14, 2019
Bootcamp graduates Joyce Lee and Matt Maresca covered a lot of ground using geography as a framework to design their final projects. Lee did on a county-by-county analysis to predict mortality rates from overdoses, while Maresca used satellite imagery to map farmland, urban development, and natural resources in Shanghai. Read the post for more!
alumni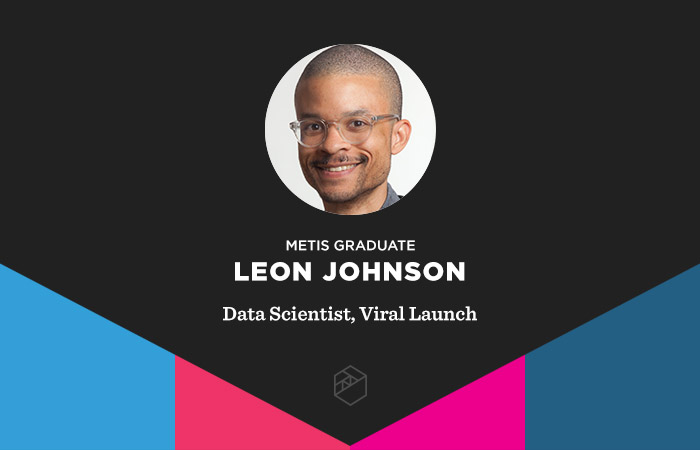 The Value of an "Unstructured Mathematical Mind" in the World of Startup Data Science
By Emily Wilson • April 07, 2019
"Learn, viciously." That's the advice Metis graduate Leon Johnson gives to those interested in the bootcamp. And he's no stranger to following his own advice when dedicated to professional and academic pursuits. In this post, read his story, which involves a Math degree, being commissioned into the Air Force, a master's degree, the bootcamp, and his current role as Data Scientist.
alumni
Bootcamp Grad Discusses Strong Chicago Market + Current Role at United Airlines
By Emily Wilson • February 14, 2019
Bootcamp grad Chris Gillespie is a Chicagoan through and through. He got a B.A. in Economics from Northwestern, attended our bootcamp in the city, and now works there as a Sr. Analyst for United Airlines. Read his story, including why he thinks Chicago has a strong market for data science careers.