Thursday: Livestream Bootcamp Info Session. RSVP Now
In the Field: Meet Bootcamp Grads Jannie Chang (Data Scientist, Heretik) & Joe Gambino (Designer + Data Scientist, IDEO)
By Metis • February 28, 2019
We love nothing more than spreading the news of our Data Science Bootcamp graduates' successes in the field. Below you'll find two great examples.
First, enjoy a video interview produced by Heretik, where graduate Jannie Chang now works as a Data Scientist. In it, she discusses her pre-data career as a Litigation Support Attorney, addressing why she chose to switch to data science (and how her time in the bootcamp played an integral part). She then talks about her role at Heretik and the overarching company goals, which revolve around creating and providing machine learning tools for the legal community. 
Then, read an interview between deeplearning.ai and graduate Joe Gambino, Data Scientist at IDEO. The piece, part of the site's "Working AI" series, covers Joe's path to data science, his day-to-day responsibilities at IDEO, and a big project he's about to tackle: "I'm preparing to launch a two-month experiment...helping translate our goals into structured and testable questions, planning a timeline and what analyses we want to perform, and making sure we're set up to collect the necessary data to turn those analyses into predictive algorithms."
Jannie Chang
Data Scientist, Heretik
Joe Gambino
Designer & Data Scientist, IDEO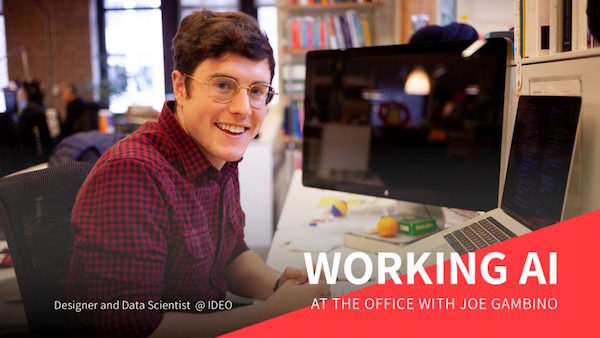 __________
Want to learn about other post-bootcamp career paths? Read more alumni stories here. 
---
Similar Posts
alumni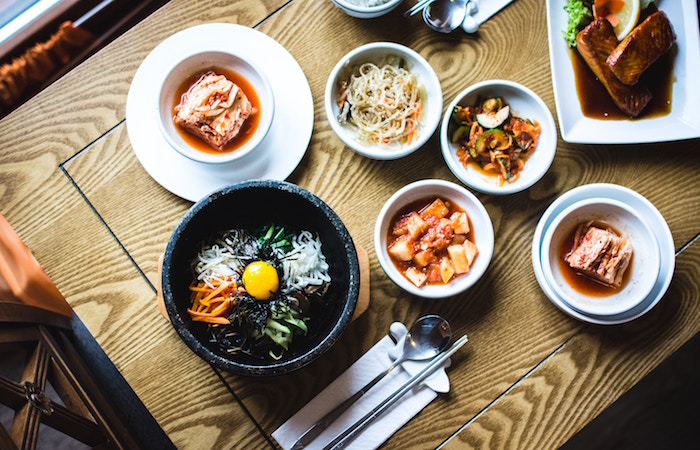 Made at Metis: Restaurant Recommendations & a What-to-Watch Guide
By Emily Wilson • December 21, 2018
To go out or to stay in, that is the question. If you're in need of an answer to this common conundrum, here are two bootcamp final projects that can help. Iris Borkovsky's restaurant recommender helps you choose a delicious and well-reviewed dining spot nearby while Benjamin Sturm's movie recommender helps you make the next tough decision of what to stream.
alumni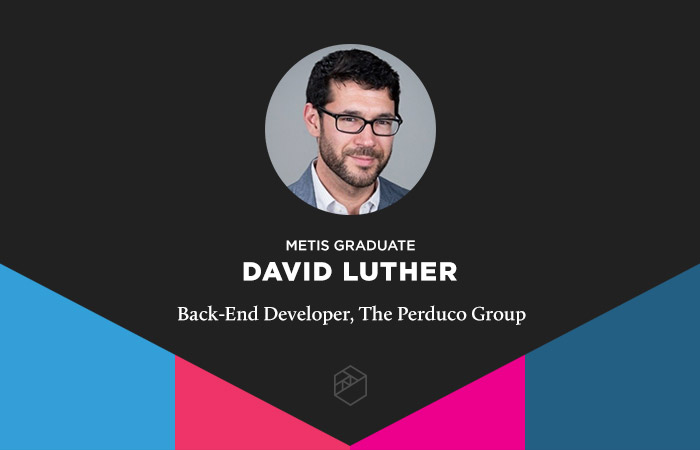 On & Off the Road: Professional Musician Turns Back-End Developer
By Emily Wilson • December 10, 2018
David Luther had been on the road for nearly two decades, touring with musical acts like Meat Loaf and Dweezil Zappa, singing and playing saxophone, keyboards, and rhythm guitar to sold-out crowds around the world. But in time, he began to crave a change. Read how he arrived at our Chicago bootcamp and at his current role as a back-end developer for the Perduco Group.
alumni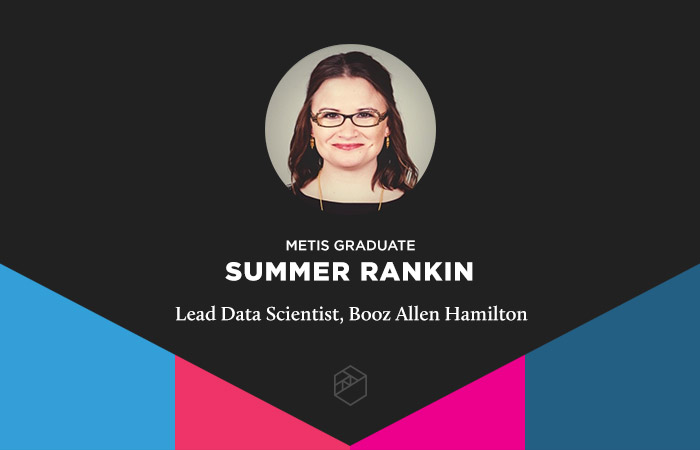 How the Bootcamp Prepared an Academic for Data Science Consulting
By Emily Wilson • December 18, 2018
Metis graduate Summer Rankin is currently working on her favorite project to date as a Lead Data Scientist for the consulting firm Booz Allen Hamilton. Read about the project here, along with details on how the bootcamp prepared her for data science consulting work.