In the Field: Meet Bootcamp Grads Jannie Chang (Data Scientist, Heretik) & Joe Gambino (Designer + Data Scientist, IDEO)
By Metis • February 28, 2019
We love nothing more than spreading the news of our Data Science Bootcamp graduates' successes in the field. Below you'll find two great examples.
First, enjoy a video interview produced by Heretik, where graduate Jannie Chang now works as a Data Scientist. In it, she discusses her pre-data career as a Litigation Support Attorney, addressing why she chose to switch to data science (and how her time in the bootcamp played an integral part). She then talks about her role at Heretik and the overarching company goals, which revolve around creating and providing machine learning tools for the legal community. 
Then, read an interview between deeplearning.ai and graduate Joe Gambino, Data Scientist at IDEO. The piece, part of the site's "Working AI" series, covers Joe's path to data science, his day-to-day responsibilities at IDEO, and a big project he's about to tackle: "I'm preparing to launch a two-month experiment...helping translate our goals into structured and testable questions, planning a timeline and what analyses we want to perform, and making sure we're set up to collect the necessary data to turn those analyses into predictive algorithms."
Jannie Chang
Data Scientist, Heretik
Joe Gambino
Designer & Data Scientist, IDEO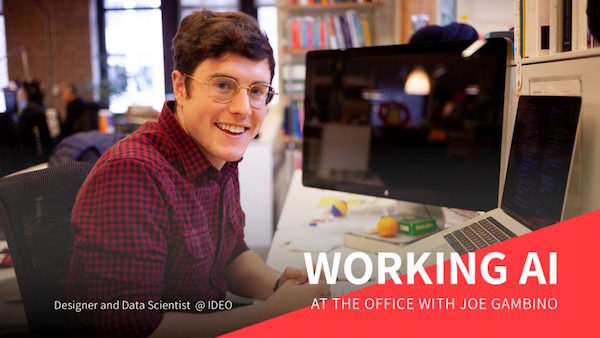 __________
Want to learn about other post-bootcamp career paths? Read more alumni stories here. 
---
Similar Posts
alumni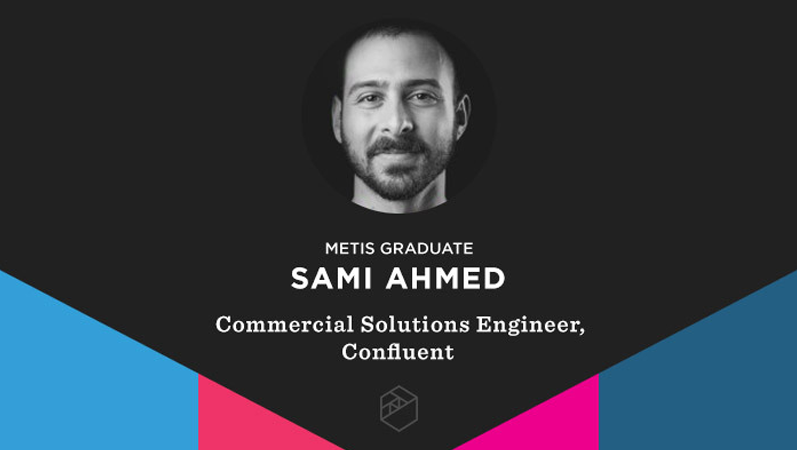 Following His Own Beat: Bootcamp Grad Takes Indirect Path from Music to Data Science
By Emily Wilson • August 11, 2020
Years before attending the bootcamp and switching to a career in data science, Metis graduate Sami Ahmed was focused on music. He studied film scoring and music business in college and worked as a musician, mostly composing for commercial media. Read how (and why) he made the transition to data science.
alumni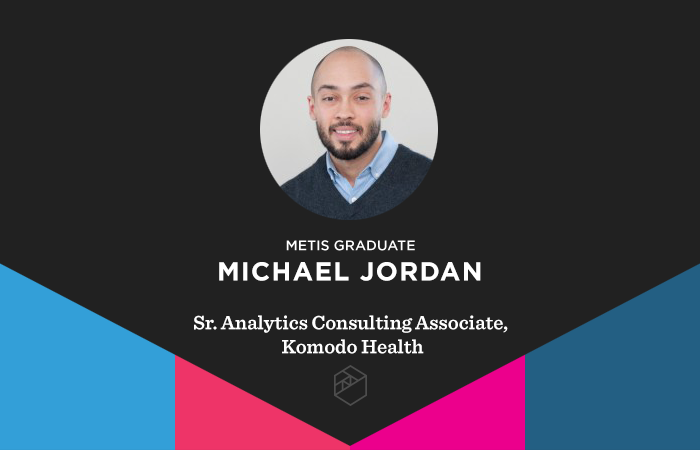 Bootcamp Grad Aims To Drive Advancements in Healthcare Research
By Carlos Russo • January 12, 2021
With a passion for research and the healthcare industry, bootcamp graduate Michael Jordan increasingly knew the importance of mastering the tools and concepts of leveraging large data sets. Learn how the bootcamp, helped him continue his career path.
alumni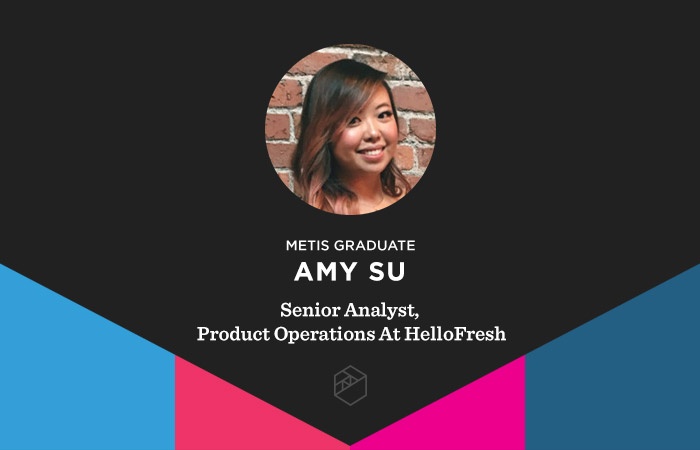 A Hunger for Data Leads Grad to Role at HelloFresh
By Emily Wilson • June 23, 2020
If you're not hungry already, you'll probably be ready to eat by the end of this post. Bootcamp graduate Amy Su works as the Sr. Analyst of Product Operations at HelloFresh, a meal kit delivery service known for all-natural, easy-to-prepare recipes. In addition to catching up with her to discuss her role at the data-driven company, we also talked about the joys of working with food-related data all day.