Becoming a Data Scientist Podcast feat. Debbie Berebichez (Metis Chief Data Scientist)
By Emily Wilson • July 27, 2016
Episode 13 of the Becoming a Data Scientist podcast features Metis Chief Data Scientist Debbie Berebichez, who tells the story of her childhood in Mexico City. While she was naturally interested in math and physics from a young age, she was discouraged from pursuing them, instead nudged toward topics considered more "feminine" to the people and culture surrounding her.

She overcame personal odds and moved to the U.S. on a full scholarship to Brandeis University, eventually becoming the first Mexican woman to graduate with a Ph.D. in Physics from Stanford University. She's now a Physicist, TV Host, girls-in-STEM advocate, and our Chief Data Scientist. 

Hear her full story here:

---
Similar Posts
data science
interviews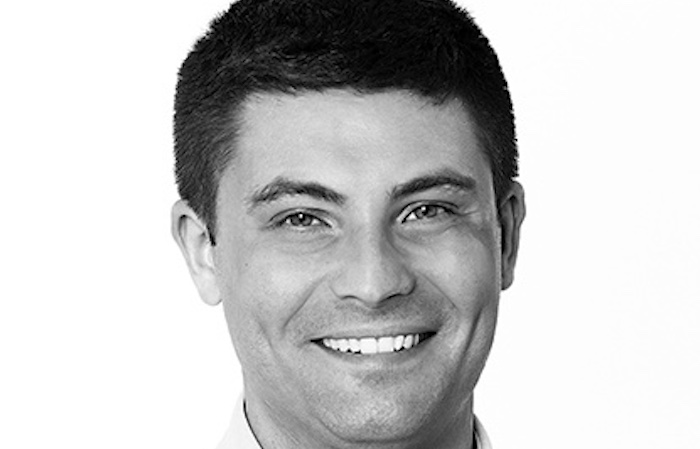 Instructor Sergey Fogelson on the Importance of Grasping Machine Learning & AI Principles
By Emily Wilson • February 01, 2018
As Viacom's Vice President of Analytics and Measurement Sciences, Sergey Fogelson uses machine learning and artificial intelligence techniques almost every day. In this Q&A, he discusses why he's excited to share his knowledge with students in our upcoming Live Online Machine Learning & Artificial Intelligence Principles course.
interviews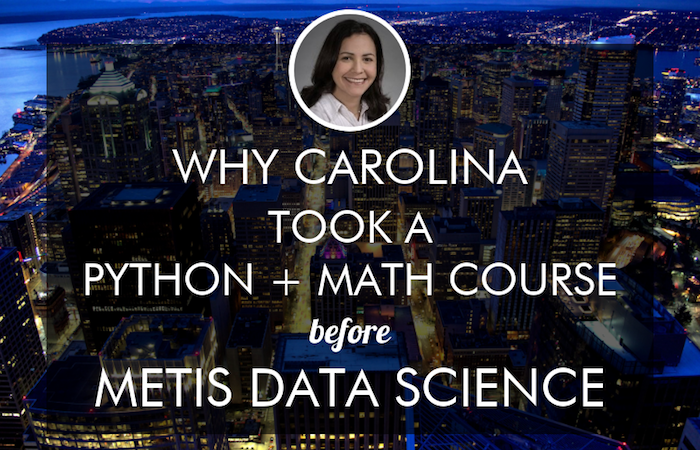 Course Report Interview: Why Student Chose Part-Time Python Course Before Bootcamp
By Metis • August 07, 2018
In an interview with Course Report, current Metis bootcamp student Carolina Gonzalez discussed her decision to take the Metis Beginner Python & Math for Data Science part-time course before applying to the full-time immersive bootcamp.
interviews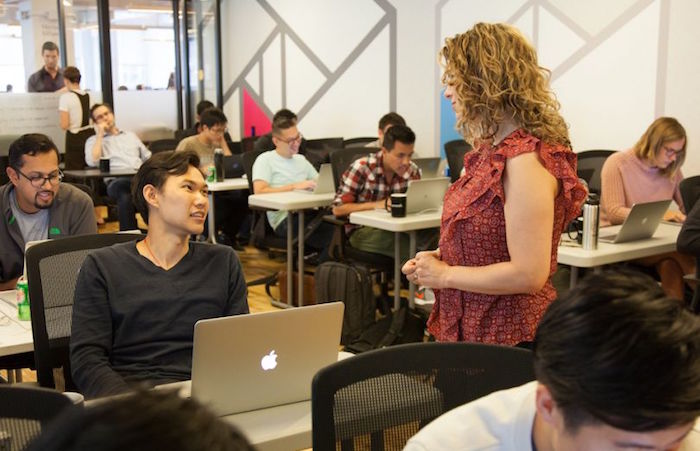 For Those in Industry, Teaching Bootcamps Has Tangible Career Benefits
By Emily Wilson • September 18, 2018
Going through a data science bootcamp is an intense experience for everyone involved. Students work at a breakneck pace unparalleled in other learning environments, absorbing new and difficult concepts and skills, and applying them to projects starting as early as week one. All the while, instructors shoulder the hopes and fears of their cohorts as they guide and teach them over the course of 12 weeks. For interested individuals, teaching a bootcamp can have tangible career benefits related to industry goals and aspirations. Read how here.