Aug 20: Ask Bootcamp Alumni Your Questions Live! Register Now
Becoming a Data Scientist Podcast feat. Debbie Berebichez (Metis Chief Data Scientist)
By Emily Wilson • July 27, 2016
Episode 13 of the Becoming a Data Scientist podcast features Metis Chief Data Scientist Debbie Berebichez, who tells the story of her childhood in Mexico City. While she was naturally interested in math and physics from a young age, she was discouraged from pursuing them, instead nudged toward topics considered more "feminine" to the people and culture surrounding her.

She overcame personal odds and moved to the U.S. on a full scholarship to Brandeis University, eventually becoming the first Mexican woman to graduate with a Ph.D. in Physics from Stanford University. She's now a Physicist, TV Host, girls-in-STEM advocate, and our Chief Data Scientist. 

Hear her full story here:

---
Similar Posts
interviews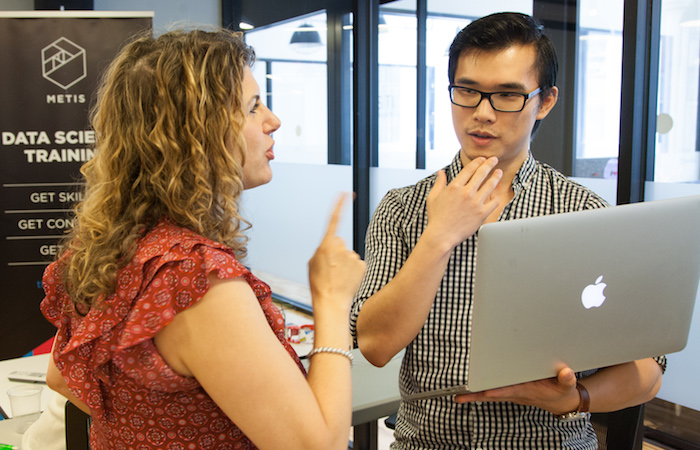 Critical Thinking & Data Science: Conversations with Debbie Berebichez, Metis Chief Data Scientist
By Metis • April 01, 2019
As a physicist, TV host, and our Chief Data Scientist, Debbie Berebichez is always up to something interesting. Lately, she's been focused on the relationship between Critical Thinking and Data Science and discussed it on both the DataFramed podcast and the Story By Data YouTube channel. Check out both here.
interviews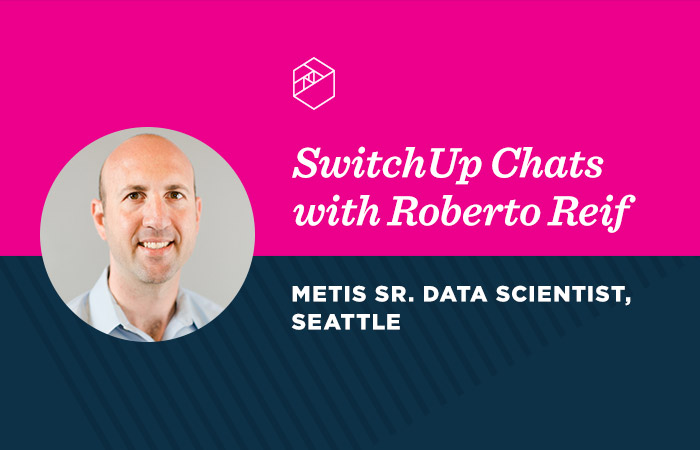 SwitchUp Chats with Roberto Reif, Metis Sr. Data Scientist in Seattle
By Metis • June 05, 2018
Read a great interview between SwitchUp and Roberto Reif, Metis Sr. Data Scientist in Seattle. In it, he discusses ideal qualities of Metis students, the strength of the bootcamp curriculum, and much more.
data science
interviews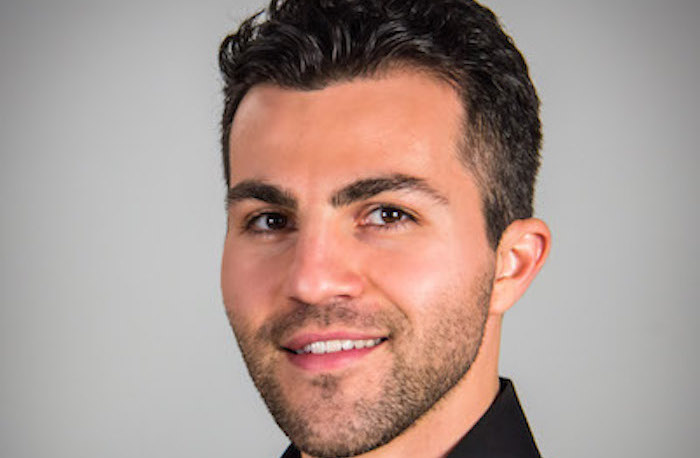 As Bootcamp Deadline Approaches, Sr. Data Scientist Discusses Value of Immersive Learning
By Emily Wilson • February 26, 2018
As we approach another Final Application Deadline (Monday, March 5th!) for Data Science Bootcamps in Seattle, San Francisco, Chicago, and New York City, we sat down with Metis Sr. Data Scientist Jonathan Balaban to ask him about the value of the 12-week program. In this Q&A, he talks about his professional background, why he wishes data science bootcamps had been around when he was learning and pursuing a career, and what students will get out of their time at Metis.