Every Tuesday in April: Free Intro to Python Training Series for Business Professionals Register Now
Available Now: Free On-Demand Webinar on How to Ensure AI ROI
By Metis • December 12, 2019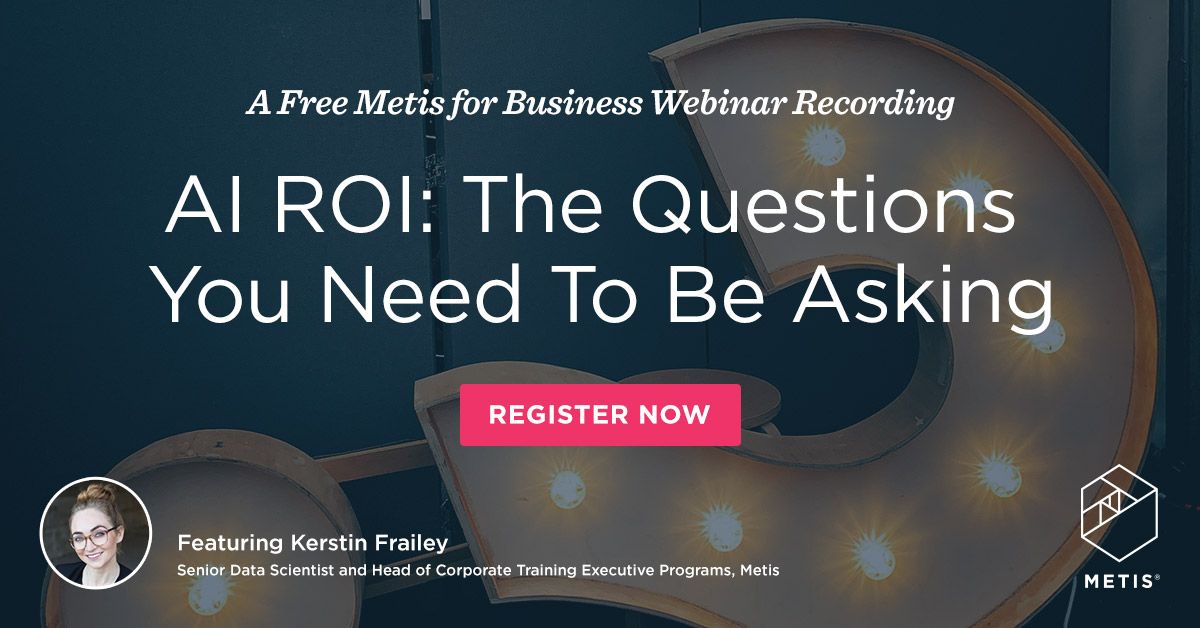 Last week, we hosted a live webinar on AI ROI: The Questions You Need to Be Asking with Kerstin Frailey, Metis Sr. Data Scientist and Head of Corporate Training Executive Programs. During this 45 minute talk, Kerstin examined each phase of an AI project: Planning, Development, and Governance, including the details you need to consider at each phase to make sure your AI project produces a measurable impact.
A company may be excited about AI and other data science projects now, but if leadership doesn't start to see measurable returns, they may reduce investment. Simple steps taken now can prevent that from happening. Take a moment to watch this important conversation to learn how.
To get each and every detail of Kerstin's informative webinar, register now and we'll send you the link!
---
Similar Posts
business resource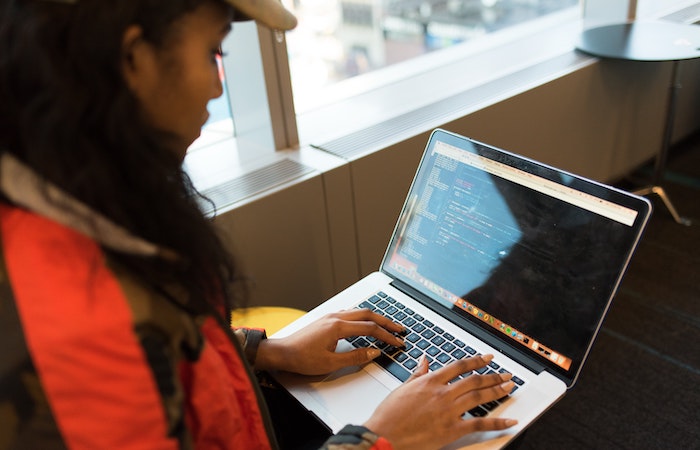 Upcoming Metis Talks at Virtual Open Data Science Conference (ODSC)
By Metis • March 30, 2020
The Open Data Science Conference (ODSC) East will be held in a virtual format this year from April 14-17, and two of our Sr. Data Scientists are all set to present. Here, read what they'll cover and how you can register to watch them live.
business resource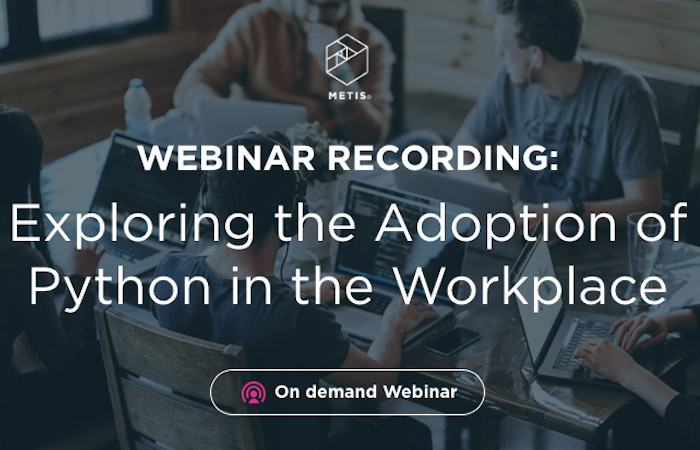 Available Now: Free On-Demand Webinar on Adopting Python in the Workplace
By Metis • March 31, 2020
We recently hosted a webinar on Exploring the Adoption of Python in the Workplace, during which our team broke down Python for data science and analytics, explaining what drives adoption and how companies are reacting to the shift.
business resource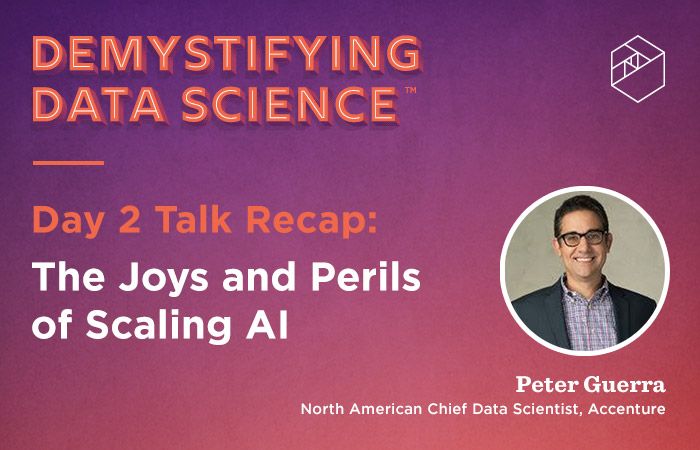 Demystifying Data Science Recap: The Joys and Perils of Scaling AI with Peter Guerra
By Emily Wilson • January 15, 2020
In this recap of Peter Guerra's Demystifying Data Science talk, we walk through three examples of different journeys to scaling AI, detailing the joys and perils of each. Plus, get practical tips for how your business can scale AI effectively.