Our Next Bootcamp Application Deadline is Dec. 6th. Apply Now.
Available Now: Free On-Demand Webinar on Adopting Python in the Workplace
By Carlos Russo • March 31, 2020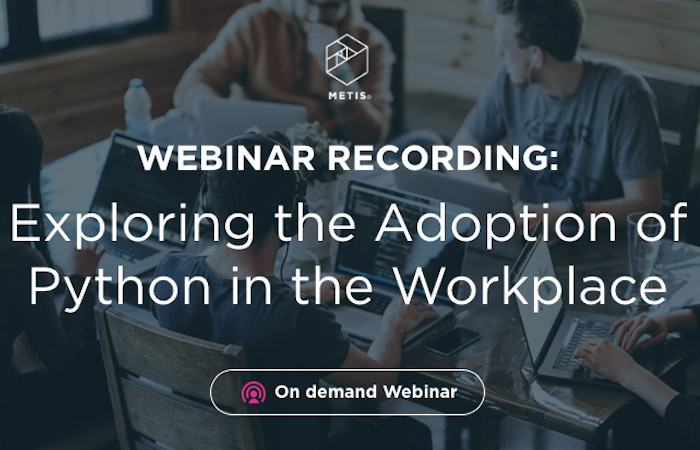 We recently hosted a webinar on Exploring the Adoption of Python in the Workplace, during which Michael Galvin (Metis Executive Director of Data Science Corporate Training) and Kevin Birnbaum (Metis Sr. Data Scientist) broke down Python for data science and analytics, explaining what drives adoption and how companies are reacting to the shift. 
After tuning into the hour-long discussion and demonstration, attendees will have the tools to:
- Explain what Python is and its importance to the data science and analytics field

- Build a business case for adopting Python

- Identify the best way to begin introducing Python into their environment
It's now available on-demand; all you have to do is register here and you'll receive a link via email. We hope you enjoy it! 
---
Similar Posts
business resource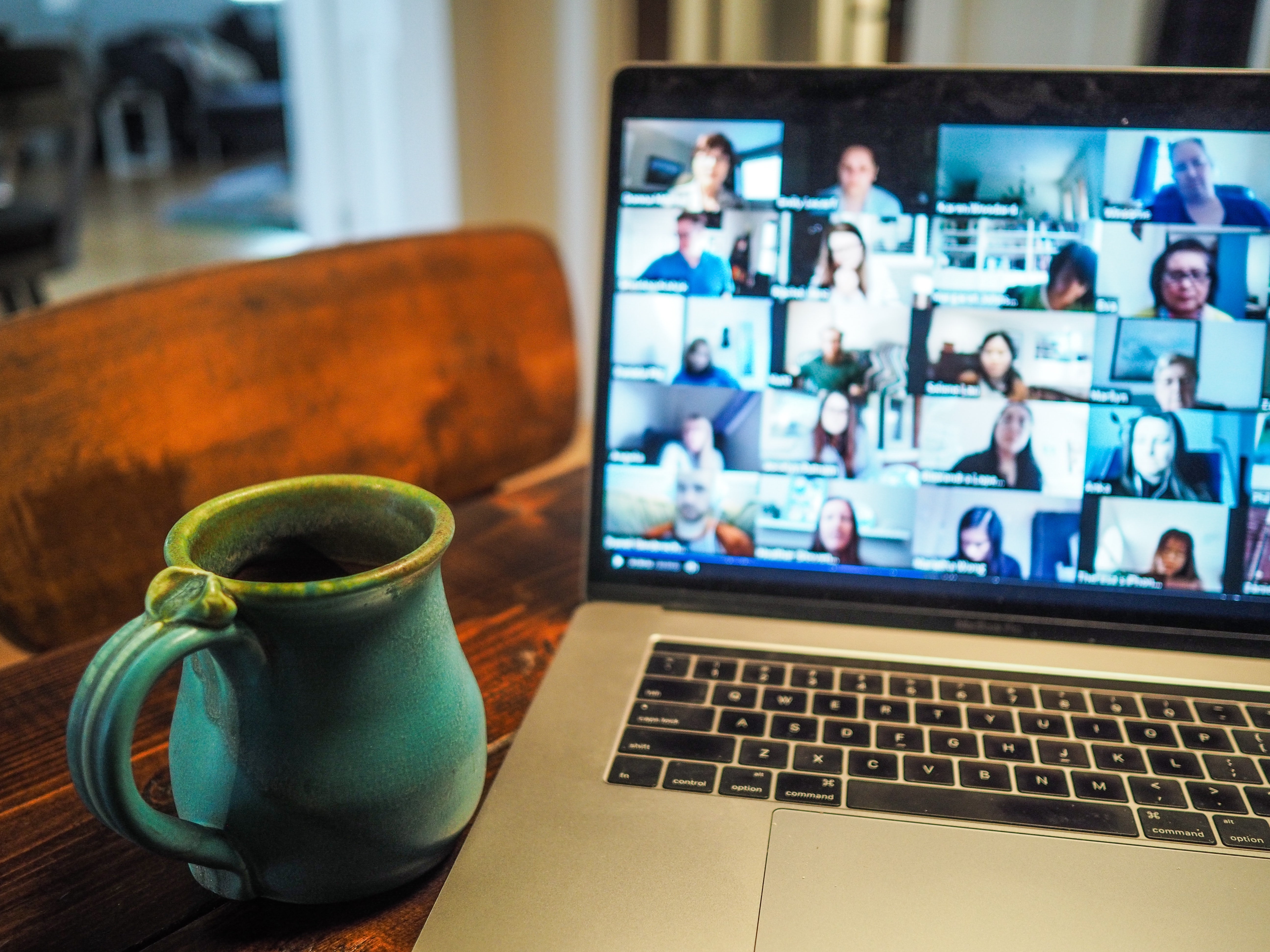 Javed Ahmed Discusses Ethical Risk and Bias at Ai X West 2020
By Shaunna Randolph • October 28, 2020
Ai X West, part of Open Data Science Conference (ODSC) West will be held in a virtual format this year on October 28, and one of our Sr. Data Scientists, Javed Ahmed is all set to present. Here, read what he'll cover and how you can register to watch him live.
business resource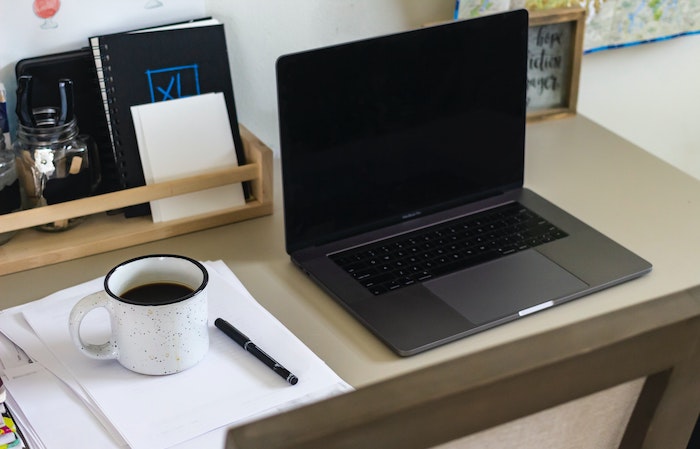 Corporate Training For Non-Technical Employees: Data Analysis Using Spreadsheets
By Carlos Russo • March 04, 2021
Learn about our new Data Analysis Using Spreadsheets Corporate Training course, designed to empower non-technical teams, no prerequisites required.
business resource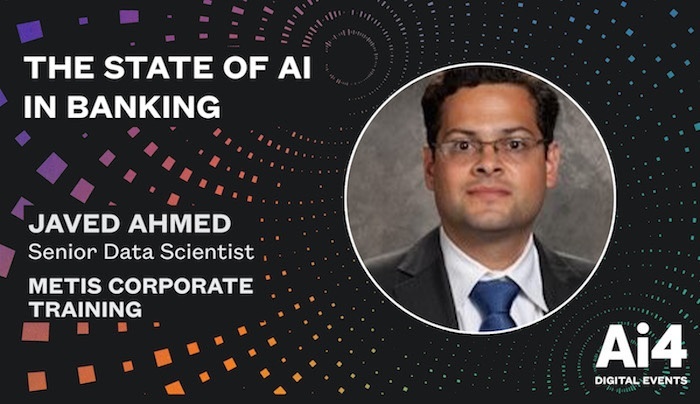 VIDEO: An AI4 Panel Discussion on The State of AI in Banking
By Carlos Russo • September 23, 2020
Metis Sr. Data Scientist Javed Ahmed recently took part in a panel discussion about The State of AI in Banking during an online Ai4 event. He and the other panelists talked about upskilling, challenges related to COVID-19, and more. Watch the recorded panel discussion here.