Webinar June 18: Deep Learning Approaches to Forecasting and Planning Register
Available Now: Free On-Demand Webinar on Adopting Python in the Workplace
By Metis • March 31, 2020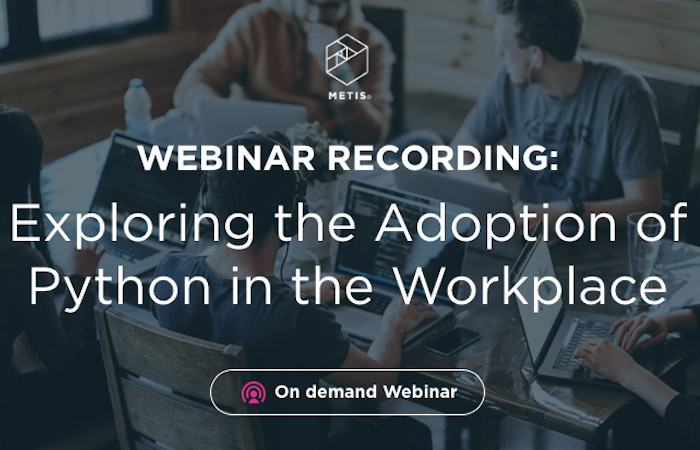 We recently hosted a webinar on Exploring the Adoption of Python in the Workplace, during which Michael Galvin (Metis Executive Director of Data Science Corporate Training) and Kevin Birnbaum (Metis Sr. Data Scientist) broke down Python for data science and analytics, explaining what drives adoption and how companies are reacting to the shift. 
After tuning into the hour-long discussion and demonstration, attendees will have the tools to:
- Explain what Python is and its importance to the data science and analytics field

- Build a business case for adopting Python

- Identify the best way to begin introducing Python into their environment
It's now available on-demand; all you have to do is register here and you'll receive a link via email. We hope you enjoy it! 
---
Similar Posts
business resource
Updates to the Metis Corporate Training Page Break Down Services & Courses
By Metis • May 14, 2020
On our new Corporate Training page, we provide an overview of our offerings, complete with a breakdown of all services and courses, which include Data Literacy, Python for Data Analysts, Machine Learning Foundations, and more. We also wanted to highlight our history, backed by Kaplan, and our team, made up of smart, talented, and ambitious educators and thinkers.
business resource
Throughout April, Join Us for Free Intro to Python Training
By Metis • April 03, 2020
Join us every Tuesday in April for Intro to Python, a free live online training series created for business professionals. Taught live via Zoom, participants can ask questions in real-time and chat with other attendees.
business resource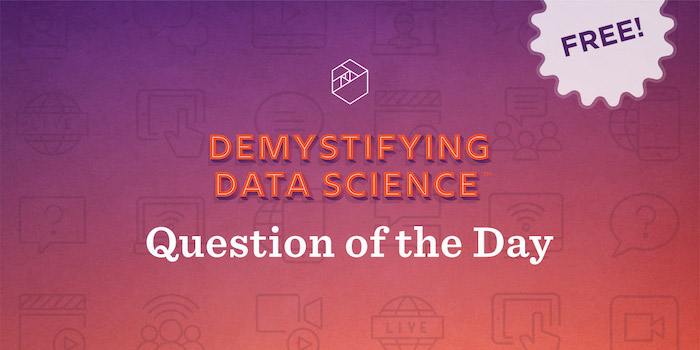 Test Your Data Literacy Daily with Our New #DemystifyDS Question of the Day
By Metis • April 28, 2020
Our mission at Metis is to help people find value in data, and we're excited to announce our new data literacy initiative, the Demystifying Data Science Question of the Day. With each question answered and explained, you'll begin strengthening your data literacy muscles.