Wed 7pm ET: Meet the New Bootcamps - Q&A With the Program Designers RSVP Now
Next Week's Virtual Data Science Salon Event (Use Code for 20% Off)
By Metis • September 16, 2020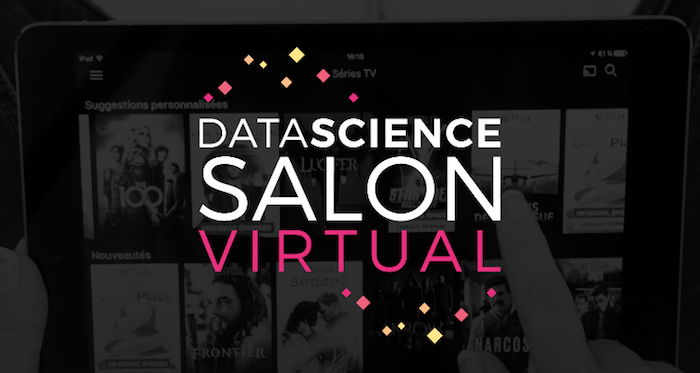 The Data Science Salon is a unique vertical-focused conference that's grown into a diverse community of senior data science, machine learning, and other technical specialists. Next week, from September 22nd - 25th, they'll host a virtual iteration focused on Applying AI and ML to Media, Advertising & Entertainment. Register to hear from the brightest leaders in media, advertising, and entertainment in the data science field as they guide you and each other on how to solve real-world problems by harnessing disruptions in data, artificial intelligence, and machine learning. 
Be sure to use the code MetisVIP at checkout to get 20% off your registration fee! 
---
Similar Posts
events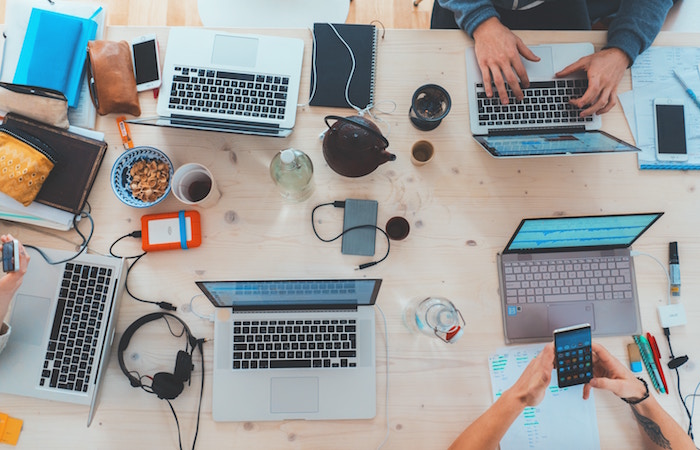 What Data Professionals Can Expect at Hackathons
By Emily Wilson • August 26, 2020
Data scientists and other data professionals have been playing an increasingly important role at hackathons in recent years. Find out why and learn what to expect if you're attending your first hackathon.
events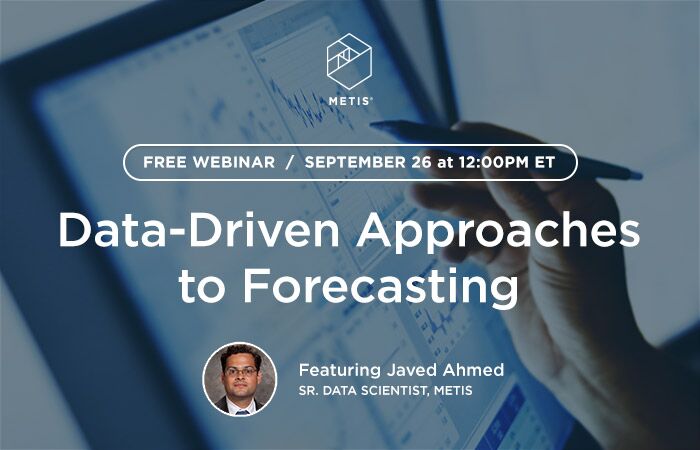 Free Metis Webinar: Data-Driven Approaches to Forecasting (9/26!)
By Emily Wilson • September 10, 2019
On Thursday, September 26th, you're invited to join us for a live (and free!) webinar on Data-Driven Approaches to Forecasting with Metis Sr. Data Scientist Javed Ahmed, designed for business leaders, data science managers, and decision-makers seeking to understand how data-driven approaches can improve forecasting and planning.
events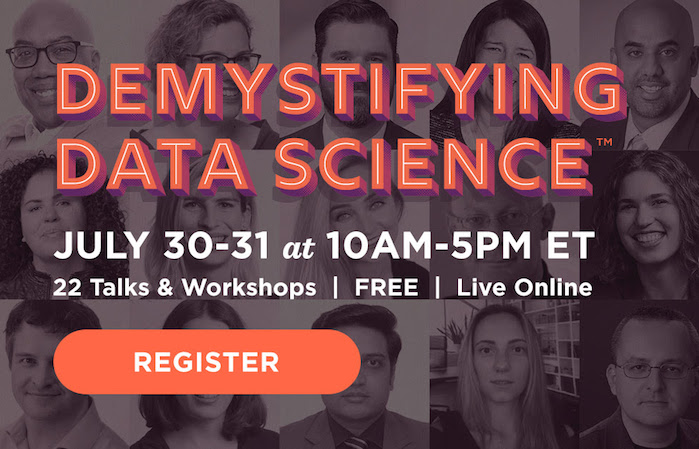 Demystifying Data Science Day 2: For Business Leaders, Managers, & Practitioners
By Metis • June 24, 2019
On the second day of our upcoming Demystifying Data Science live online conference, hear 8 talks + 3 interactive workshops, all designed for Business Leaders, Managers, and Practitioners to learn best practices to successfully integrate data science into an organization. In this post, check out a preview of just some of what's to come on Day 2, and start planning so you can take it all in.