Watch our on-demand lecture on SVMs featuring Alice Zhao: Get Recording
Next Week's Virtual Data Science Salon Event (Use Code for 20% Off)
By Metis • September 16, 2020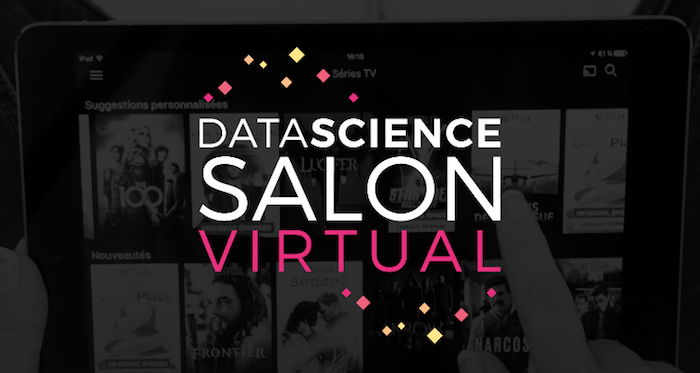 The Data Science Salon is a unique vertical-focused conference that's grown into a diverse community of senior data science, machine learning, and other technical specialists. Next week, from September 22nd - 25th, they'll host a virtual iteration focused on Applying AI and ML to Media, Advertising & Entertainment. Register to hear from the brightest leaders in media, advertising, and entertainment in the data science field as they guide you and each other on how to solve real-world problems by harnessing disruptions in data, artificial intelligence, and machine learning. 
Be sure to use the code MetisVIP at checkout to get 20% off your registration fee! 
---
Similar Posts
events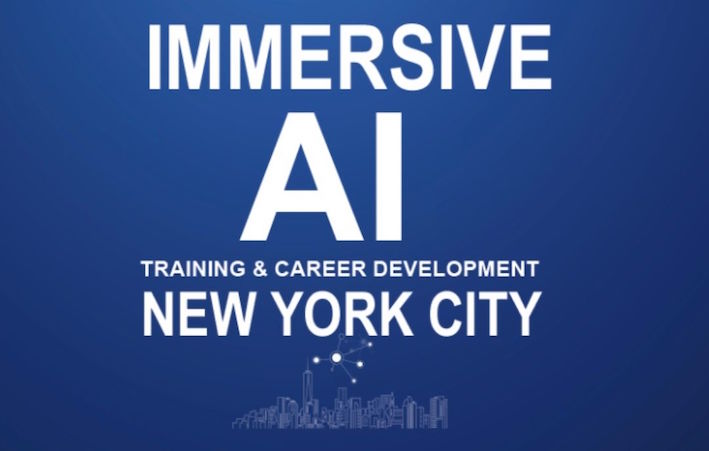 ODSC Immersive AI Training & Career Development in NYC: Preview of Metis Talks
By Metis • June 25, 2019
On Friday and Saturday (June 28-29) in NYC, Open Data Science Conference (ODSC) is hosting a two-day event called Immersive AI Training and Career Development, at which three of our Sr. Data Scientists will give talks and/or host workshops (+ one of our bootcamp graduates who now teaches our Beginner Python & Math course!) In this post, get more info on each.
events
Q&A Recap: Learn About Our Inaugural Live Online Bootcamp
By Emily Wilson • November 20, 2019
We recently hosted a Q&A about our upcoming, brand new Live Online Data Science Bootcamp. Watch a recording of hosts Josh Shaman (Metis Sr. Admissions Manager) & John Tate (Metis Sr. Data Scientist & Bootcamp Instructor) taking questions about topics like curriculum, career services, online technology, and more.
events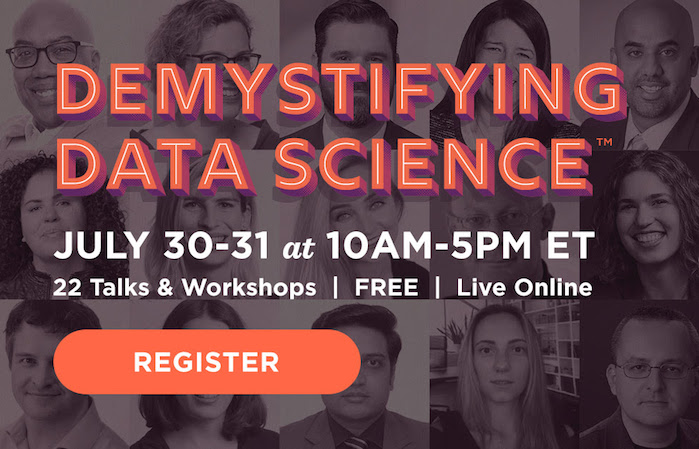 Demystifying Data Science Day 2: For Business Leaders, Managers, & Practitioners
By Metis • June 24, 2019
On the second day of our upcoming Demystifying Data Science live online conference, hear 8 talks + 3 interactive workshops, all designed for Business Leaders, Managers, and Practitioners to learn best practices to successfully integrate data science into an organization. In this post, check out a preview of just some of what's to come on Day 2, and start planning so you can take it all in.