NEW 3-Week Python for Beginners Course Starts July 27! View Course
The Artists of Data Science Podcast Feat. Metis Chief Data Scientist Debbie Berebichez
By Metis • June 19, 2020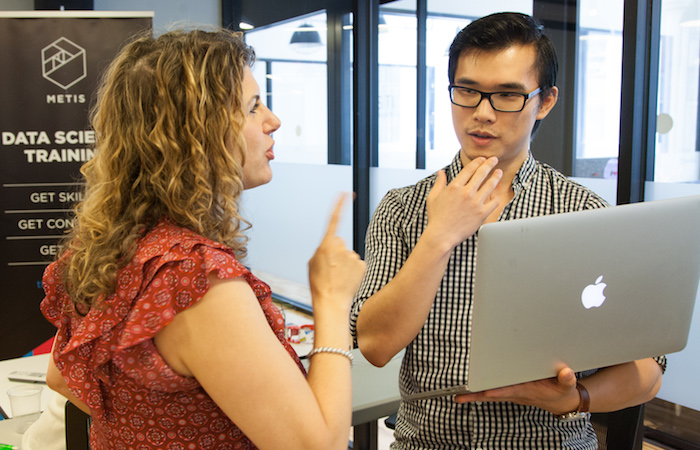 The Artists of Data Science podcast showcases those who bring data science to life. Taking inspiration from the Seth Godin quote, "Artists are people with a genius for finding a new answer, a new connection, or a new way of getting things done," the podcast seeks to share stories and insight from data scientists. Episodes are about the work itself to some degree, but more so they're about the person, the leader, the artist.
In an episode published this week, host Harpreet Sahota talks with Metis Chief Data Scientist Debbie Berebichez about her belief that everyone has unique gifts and perspectives that should be embraced and celebrated within data science. The two discuss the need for varying skillsets in data science, from translators to engineers; the areas in which data science can have the biggest positive impact on society; the importance of critical thinking; how the creative process manifests in the field, and so much more. Listen to the full episode here! 
---
Similar Posts
business resource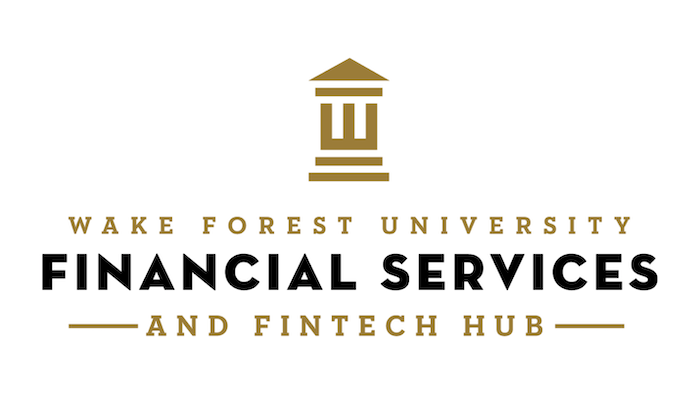 Metis Courses Offered Through New Wake Forest University Financial Services and Fintech Hub
By Metis • June 22, 2020
The new Wake Forest University Financial Services and Fintech Hub in Charlotte offers courses on financial industry issues and trends with the goal of meeting ongoing professional development needs in the community. Learn about Metis Corporate Training instructors who will be leading courses and conducting free talks at the hub.
business resource
Updates to the Metis Corporate Training Page Break Down Services & Courses
By Metis • May 14, 2020
On our new Corporate Training page, we provide an overview of our offerings, complete with a breakdown of all services and courses, which include Data Literacy, Python for Data Analysts, Machine Learning Foundations, and more. We also wanted to highlight our history, backed by Kaplan, and our team, made up of smart, talented, and ambitious educators and thinkers.
business resource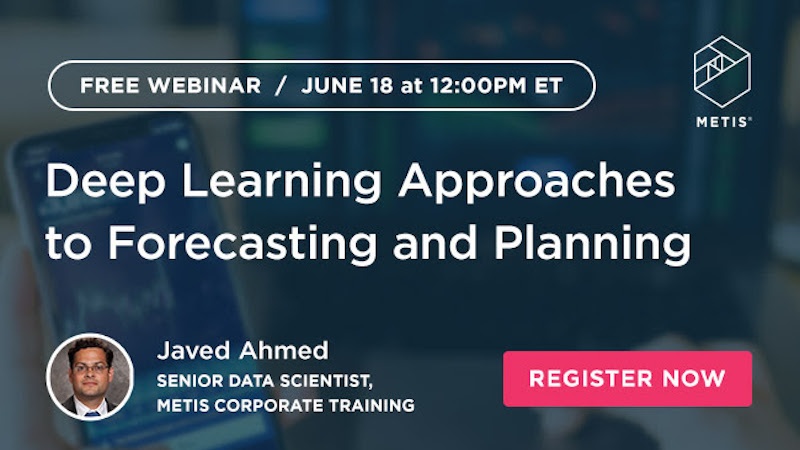 Upcoming Webinar: Deep Learning Approaches to Forecasting & Planning
By Metis • June 08, 2020
On Thursday, June 18th, join us for a free live online webinar with Metis Sr. Data Scientist Javed Ahmed. He'll explore how Deep Learning can be used in forecasting and planning in a way that both technical and non-technical managers can understand.