Last night, we hosted an Ask Me Anything session on our Community Slack channel with Samiyeh (Sami) Mahmoudian, Sr. Data Scientist at Intertrust and instructor of our upcoming Live Online Beginner Python & Math for Data Science course. (Starts Monday, 6/24!) 
At Intertrust, she works on industry-leading machine learning algorithms in IOT to optimize the operation of the "vertical industry," such as energy and insurance, and she also leads the data science internship program. She has a doctorate in Theoretical Physics from Florida State University and the National Hight Magnetic Field Laboratory. During her Ph.D., she worked on advanced statistical analysis to understand the nature of disordered systems. Prior to Intertrust, she was an adjunct lecturer at San Francisco State University. Teaching is her passion and she enjoys sharing her experiences with anyone willing to learn.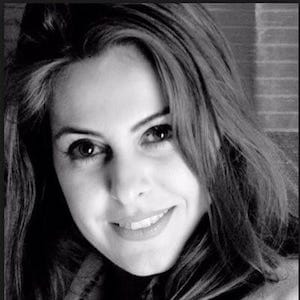 In terms of teaching the Metis Beginner Python & Math course, she said:

"My goal is to help you learn all the basics of Python and math in a simple way. It does not matter how strong you are in these subjects today. I believe at the end of the course you will have a very good understating of the basics. I switched my field many times in life, from EE to Physics and finally ML. Everyone can do it. It just takes some motivation and effort."
During the AMA, attendees asked Mahmoudian questions about the course including what to expect and how it might help prepare them for the full-time data science bootcamp. Read below for some highlights from the hour-long chat.
Her Live Online Beginner Python & Math for Data Science course starts Monday, June 24th and runs through August 5th from 6:30 - 9:30pm PST on Mondays and Thursdays. Learn more and enroll here.  
_____


Is this course or the Metis Intro to Data Science course better for bootcamp prep? 
This course has been designed in such a way to prepare you for bootcamp. If you learn everything taught in the class, you'll be one step closer to successfully applying to the bootcamp. (The same goes for the Intro to Data Science course, though they cover different tools and topics. Scroll down on this page to see a chart explaining what each course covers and how it all relates directly to the bootcamp curriculum.)

I'm a business analyst who's coded in Python on the weekends for about a year. I'm interested in making the jump to using Python more often in my work. Will this course help with that goal? 
Yes, absolutely. This course can certainly be useful for you and any others looking to extend your Python knowledge so you can apply it to your day-to-day work.

How much time outside of class should we expect to devote to this course? 
For the coding portion of the class, more practice will likely be required. It'll be useful to spend at least a couple of hours per week practicing with popular libraries in Python such as NumPy or pandas. However, the more theoretical part of the class, such as linear algebra or statistic or probability, does not need a lot of practice outside of the class. It is more about learning the fundamentals. Of course, studying never hurts no matter the topic! 

Is the tuition for this course redeemable to cover part for the actual data science bootcamp?
Yes, if accepted into the immersive bootcamp, the cost of the Beginner Python and Math for Data Science course ($750) will be applied to the cost of the bootcamp. 


What do you find most rewarding in data science that you might not have found purely in physics?
Data science is a more efficient way to see the outcome of my theoretical work. Physics is so cool but Machine learning is more practical. Machine learning is a very powerful tool. You would be surprised that many physicists are using machine learning tools even in physics. I was at the International Conference on Machine Learning (ICML) last week and I was amazed by how physics and machine learning can be combined to solve very complex optimization problems. 

Speaking of conferences, would you recommend any interesting ML/AI conferences?
It really depends on the level of your knowledge in machine learning and your interests. The aforementioned ICML is very theoretical but the Knowledge Discovery and Data Mining (KDD) conference is more practical. If you want to learn more about the application of machine learning in terms of real business problems, I would recommend the Open Data Science Conference (ODSC). In fact, I am going to give a talk during ODSC West in October!
_____
To learn more about the upcoming Beginner Python & Math for Data Science course, visit here. 
---