Live Webinar: How to Improve the ROI of AI RSVP Now
AMA Recap: How Data Can Save the World with Natalie Evans Harris
By Metis • October 17, 2019
This week, we hosted Natalie Evans Harris, Co-Founder and Head of Strategic Initiatives at BrightHive, for a live online Ask Me Anything session exploring the ways in which data scientists, data professionals, companies, and institutions can equip themselves and others with tools to transform lives through data.
In Natalie's view, every individual has the ability to transform lives and save the world. But only when the right data is accessible at the right time. How do we ensure that happens? During the AMA, she answered questions revolving around the idea that equipping the following groups can move us all forward.
- DIGITAL PERSONS: to exercise freedom of choice in determining how their data can and should be used.
- POLICYMAKERS: to create and deliver policy solutions responsible for the legal and equitable rights needed to experience a truly open internet.
- ORGANIZATIONS: to adopt models of practice that balance innovation with the ethical use of data. 
As one of our most popular speakers at this year's Demystifying Data Science Conference, we were excited to have Natalie back to answer questions on this topic live. Watch the embedded AMA session above or follow the link to YouTube here.
_____
If you'd like to watch Natalie's recorded talk from Demystifying Data Science, register for free here.
---
Similar Posts
business resource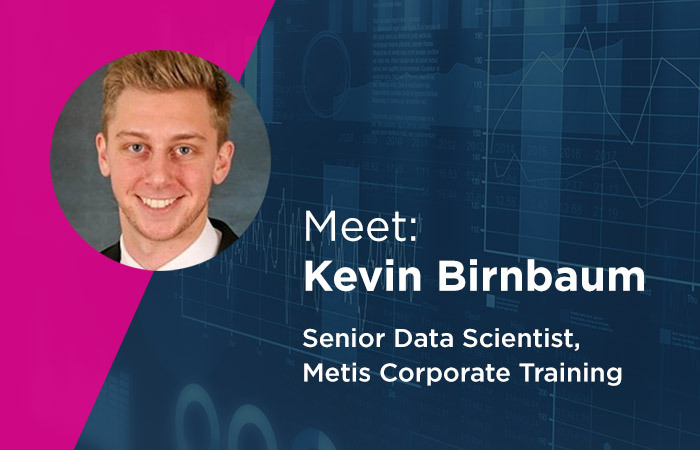 Meet Kevin Birnbaum, New Metis Sr. Data Scientist
By Emily Wilson • October 17, 2019
Kevin Birnbaum is a new Sr. Data Scientist on the Corporate Training team at Metis. We recently caught up with him to ask a few questions about his career thus far, his new role at Metis, what interests him most about data science, and more.
business resource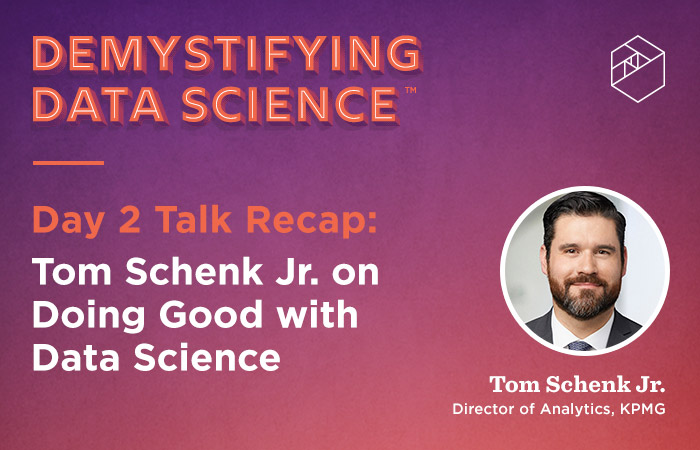 Demystifying Data Science Recap: Tom Schenk Jr. on Doing Good with Data Science
By Emily Wilson • October 01, 2019
For those interested in what was covered on Day 2 of Demystifying Data Science (designed for Business Leaders, Managers, and Practitioners), we're offering an easy-to-read blog series that summarizes each speaker's talk. This installment covers Tom Schenk Jr.'s talk on How We Can Do Good With Data Science.
business resource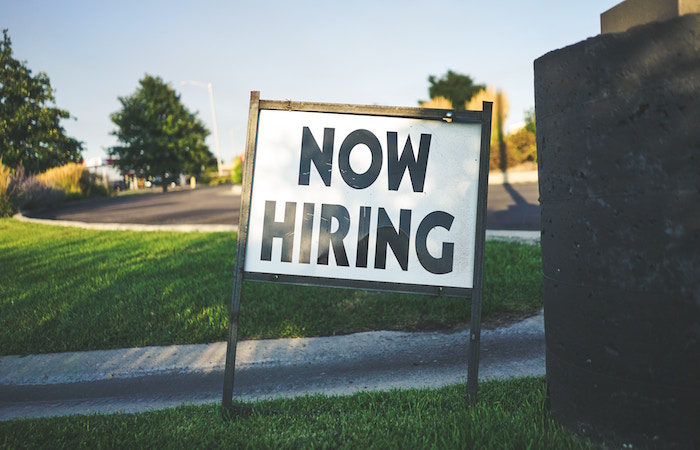 We're Not Going to Hire our Way Out of this One
By Eric Kuennen • September 23, 2019
When hiring data scientists, it's a fight for talent. To help fill the talent gap, companies need to focus on the talent sitting right in front of them; to align recruiting practices with skilling and upskilling their current employees, enabling and empowering them to take on the tasks that the 4th industrial revolution is already demanding.