On Monday evening, we hosted an AMA (Ask Me Anything) session on our Community Slack channel with Nathan Grossman, Data Scientist at Wells Fargo and instructor of our next Beginner Python and Math for Data Science course. At Wells Fargo, Grossman works on artificial intelligence and machine learning applications to automate banking services and processes.
"I think it's a very exciting time to work in data science, because data science and machine learning are enabling the automation of many job functions that used to be performed by humans," he said during the AMA. "In other words, the best way to not lose a job to bots is to be the person who designs the bots."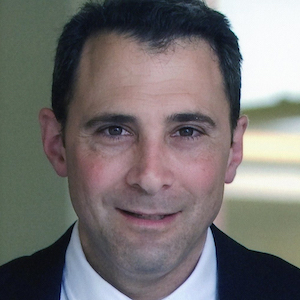 During the event, attendees asked Grossman questions about the course including what to expect and how to prepare. Read below for some highlights from the hour-long chat. 
__________


Do this course and the Intro to Data Science course offer equally good preparation for the bootcamp?
The two courses are different. This course is more basic; if you need to strengthen your knowledge of calculus, statistics, and linear algebra, I would start with this course. If you are strong in those areas, then I would start with the Intro to Data Science course. If you take both, or if you are already strong in the math basics and take the data science course, then you will be very well prepared for the bootcamp.


I'm a data analyst with visualization and SQL skills. I would love to take data science courses part-time, but I don't do well with online classes. I've tried them and just never seem to have the discipline to complete them. Any advice? 
I can totally relate to what you said about not having the discipline to finish online courses. I've signed up for several online courses myself and never finished one. But, at the risk of sounding self-promoting, I'll say that the live online format that Metis uses is totally different, and I don't think you'll face the same problem with finishing the course. The reason is that, unlike a typical online course, the Metis live online courses are, as the name implies, live, meaning that you can see and hear the instructor and all the other students speak.

So it's really more like an online meeting than a prerecorded lecture. One the first day of class, I say a few things about myself and my background, and then each of the students says a few things about themselves and their backgrounds. This helps build a real feeling of community, which makes the class seem more "real" and keeps people motivated to finish it.

I'm interested in Natural Language Processing but have very limited Python experience. Will this class get me any closer to proficiency in NLP?
The class will give the math basics necessary to understand and use NLP algorithms. Also, while Python is not specific to NLP, it is becoming the de facto lingua franca (i.e. the common language) for all sorts of data science and artificial intelligence applications, including NLP.  So, to be honest, if you already are strong and up-to-date on statistics, calculus, and linear algebra, then you might be able to get into NLP with a Python course alone. But if you need an introduction or a refresher on those topics, then this course is a great place to start.


I will have some extra time outside of the course to do more work. I know the course doesn't include homework per se, but are there some resources you could recommend for extra work/learning?
If you want to brush up on SQL, which is widely used by data analysts and data scientists, this site is quite good. For an applied introduction to machine learning, this site is excellent. 

I have 0 experience with Python. Do you have any recommendations for a blog to read or anything to look at on YouTube/the Internet that might help me gain a better idea of what I'm getting into?
If you already have programming experience in another language, then a quick way to ramp up is to read the Python Tutorial by Guido van Rossum, the inventor of Python. Another excellent reference is the book "Python in a Nutshell" by Alex Martelli. It's published by O'Reilly and you can get a DRM-free PDF ebook here. 


I am interested in data analyst roles. Do you have any program that's specific to data analysis? When I look at related job descriptions, they ask for SQL and Python experience and it seems that in order to become a data scientist, you need to have a Master's or Ph.D. in either mathematics or statistics. What do you think?
As a start, the Beginner Python and Math for Data Science course will get you started on the Python track. But I would disagree with your assumption that you must have a Master's or PhD in math or stats to become a data scientist. Before getting into data science, I was an electrical engineer. On my team, we have someone with a physics background and someone with an economics background.
So as long as you have some quantitative background, you can become a data scientist. In my humble opinion, a Ph.D. is not necessary for the vast majority of data scientist roles, but a Master's (in something quantitative) is quite helpful. That said, all other things being equal, I would hire a person with a Bachelors in the physical sciences or engineering over a person with a Master's or maybe even Ph.D.hD in the social sciences. It really depends on the nature of the work a person has done, both in school and on the job, rather than their exact degree. 


Is this course enough to prepare me for the data science bootcamp and to then get a job after graduation?
I can't guarantee that you'll get a job, but I can guarantee that after this course if you get into the bootcamp as well, you will be well prepared to do the job, and will have an excellent chance of finding a job if you play your cards right.
__________
Want to read additional questions/answers about this course? Check out highlights from a previous AMA session. To enroll in the BPM course, visit here. 
---