On Monday afternoon, we hosted an AMA (Ask Me Anything) session on our Community Slack channel with Sergey Fogelson, Vice President of Analytics and Measurement Sciences at Viacom and instructor of our upcoming Beginner Python and Math for Data Science course. He's been a part-time instructor at Metis since 2015 and has taught this course in the recent past.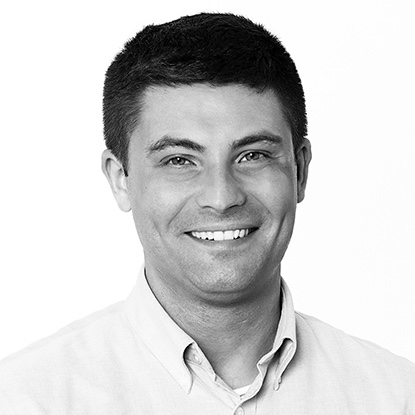 During the AMA, attendees asked Fogelson questions about the course including what to expect and how to prepare. Read below for some highlights from the hour-long chat. 
This Live Online Beginner Python and Math for Data Science course starts Monday, February 11th and runs through March 21st on Mondays and Thursdays from 6:30 - 9:30pm CST. Learn more and enroll here.
_________
I have zero experience with Python. Do you have any blog recommendations or any other online resources that might help me get an idea of what I'm getting into? 
Sure! There are lots of resources online. Some of my favorite bite-size things you can do are on Codeacademy and LearnPython. 


What type of math will the course cover?
You can think of this course as brief coverage of a variety of intro topics, with applications in Python – not a detailed, exhaustive treatment of stats, probability theory, linear algebra, and calculus.  We'll cover some basics in linear algebra, calculus, probability, and statistics. These are not classes where we prove theorems – instead, we go over examples of certain techniques and approaches and how they work in Python.  


I have a math background and am looking to brush up on Python and data applications.  How much time will we spend on math vs. other topics? 
We'll cover an introduction to programming in Python using some common Python libraries including Numpy, Pandas, and matplotlib. We'll then cover some math basics, but also in Python. The actual amount of math/stats without programming is minimal while the amount of interactive Python programming is substantial. You'll basically be coding starting with the very first class

I am good at math but have not worked with many of these topics in years. Do you think I'll have some difficulty during the course?
I think you will find a bit of a challenge (of the good kind) in translating your knowledge to Python, but I don't think it's anything you can't handle given that you've learned about all of these things in the past.


As you have taught the class before, do you have any takeaways from past students?
I would suggest that the best thing to do is to definitely not miss any classes and make sure you rewatch parts of the lecture (since all of the sessions are recorded) that you don't understand the first time around. If that doesn't help, contact me over our course Slack channel.
This is because the class builds on itself.  The material we cover in week 1 is used in week 2 and so on, so you really don't want to be completely clueless 3 weeks into the course about the material we covered in week 1.  So really, it's all about taking charge of the things you don't understand and don't hesitate to ask me questions. I like being asked. 
NOTE: If you have to miss a session or two, that's ok, but as Sergey suggests, it's best to watch the recordings, review the material, and ask questions to stay caught up! 

I will have some extra time outside of the course to do more work. I know the course doesn't come with homework, but are there some sites you would recommend for outside of the class work?
Yes, definitely. I really like datacamp for its bite-sized approach to teaching some basic and more advanced concepts in Python and machine learning more broadly. 
I also really like this absolutely massive list of Python applications across a myriad of different fields. It's a bit overwhelming at first, but if you navigate and pick and choose, there will be something there for almost everyone.


How do you stay up-to-date in the field? Can you recommend some of your favorite data science reading/info resources?
I would be glad to give you some of my regular reading material re: data science on the web. I frequent the machine learning subreddit and the data science subreddit. I also really like DataTau and am a fan of a couple weekly machine learning/data science newsletters like Data Elixer and Fishtown Analytics' Data Science Roundup.  The latter is super awesome. I enjoy reading it every week. 


Do you recommend any type of computer for the course? I have a 2013 Macbook Pro from.
That is more than adequate.  I would just make sure that you have a recent operating system – Snow Leopard or later because I think the earlier IOSs are no longer supported.


What is the cost and duration of the course?
This course lasts 6 weeks, is offered Mondays and Thursdays (except for a slight change in the schedule for the first 2 weeks), and consists of 3 hours of instruction per week. It costs $750 and you're paying for 36 hours of instruction. If you were to take the bootcamp afterward, that $750 would be applied to that tuition. 


If I take the bootcamp and get a scholarship, does the $750 still apply to the cost of the bootcamp? 
Yes, it does! (Learn about our bootcamp scholarships here.)
__________
Want to read additional questions/answers about this course? Check out highlights from a previous AMA session. To enroll in the BPM course, visit here. 
---