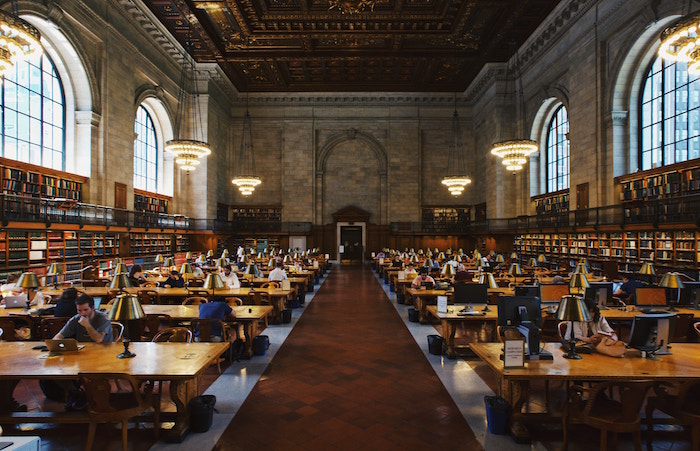 Photo by Robert Bye on Unsplash
Both academics and data scientists serve particular, important functions in society – and both groups are generally filled with highly intelligent individuals who've set out to solve significant problems. Perhaps the major difference between the two is the means to the end. Those in academia tend to focus on deep and tested results over time – sometimes years – while those in data science tend to focus on results rooted in the needs of the present moment.
The pace and demands of academia aren't for everyone. Of course, neither are the pace and demands of data science. But as the latter continues to develop into an increasingly established field – with staggering job opening estimates for years to come and high ranges of pay – it's become a desired destination for data-oriented academics considering a career change.
But this decision is certainly not an easy one. It can feel daunting and overwhelming. When you've worked for years or even decades toward a particular academic goal only to realize you want something different, how do you even begin to make the switch? A number of our Data Science Bootcamp graduates felt this sense of stagnation and alarm. They'd worked hard to earn advanced degrees and thought academia was their path until it no longer was. 
Enter the bootcamp, which presents academics with an efficient way to sharpen skills and gain practical application. The project-based training culminates in a passion project presented to hiring partners at a Career Day event, and a job-ready portfolio based on real-world data.
We recently caught up with three Metis alumni who successfully transitioned from academia to data science via the bootcamp:  Dan Taber, Summer Rankin, and Gavin King.
Taber – now a Product Scientist at Indeed.com – earned a Ph.D. in Epidemiology and worked as an assistant professor before choosing to pursue an industry career, in large part because he craved new challenges that he felt academia could no longer provide. But because he'd been so entrenched in a specific type of research over the years, he needed to refresh his skills in an efficient way. A recruiter familiar with his resume and experience advised him to look into the bootcamp model as a next step.
"She basically told me, 'You have the end of a great resume, but you are missing the beginning,'" he said. "I came to understand that a bootcamp can be a great model for somebody like me, who has a strong foundation but has holes to fill."
Summer Rankin also had a strong foundation. She earned her Ph.D. in Complex Systems and Brain Sciences before becoming a postdoctoral fellow at Johns Hopkins School of Medicine. There, she focused on music cognition and auditory perception, and she really enjoyed it. In fact, she came to realize later that she enjoyed being a postdoc (because she could work with data often) more than she enjoyed the pursuit of an academic career. 

She began applying to data science jobs, but without certain necessary skills, her applications were going unanswered. She took a teaching job until she decided to apply to and attend the bootcamp. She's now a Lead Data Scientist at Booz Allen Hamilton.
Graduate Gavin King didn't take quite as long to realize that the academic track wasn't for them. Almost directly after graduating with a Ph.D. in Mathematics, they began researching industry jobs for those with advanced math degrees. Data science kept appearing as a result, but after applying to some jobs and coming up short, King started to consider bootcamps as a way to bridge the skills gap while getting the career-centric training necessary to land a desired industry role.
"I didn't really know how to write my resume properly and I didn't really know how to network properly, so learning all of that was just incredibly helpful in terms of career development," said King, who gives the Metis Careers Teams significant credit for helping them land their current role as a Data Scientist at Zulily.
With just these three examples, it's easy to see that paths from academia to data science vary. But many have one major thing in common: the need for cost and time effective training at a high level. The bootcamp's 12-week, project-based format is the right fit, because it can provide practical, challenging instruction paired with career support from pre-work to new job.  
__________
Learn more about the bootcamp here!
---