A Virtual Classroom Tour with Course Report
By Carlos Russo • December 16, 2020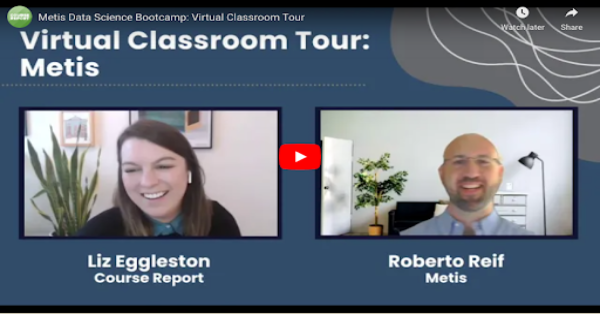 Roberto Reif, Executive Director of Data Science and Strategy here at Metis, recently walked the Course Report team through a virtual classroom tour of our new data science & analytics bootcamps. During the discussion, Roberto shared what prospective students can expect from the admissions process, day-to-day life during a bootcamp, and how they're supported during the job search process. 
"Bootcamp programs are tied to a Career Services Team, who work with students from the moment bootcamp starts to the moment they are hired. The week after the bootcamp, we offer a dedicated Career Week to go through mock-interviews and workshops on finalizing a strong resume, building a LinkedIn profile, how to network, and how to negotiate salaries."
Roberto then dives into a full virtual classroom tour that provides an excellent overview of what prospective students can expect during the live online bootcamps and short immersive courses. This webinar will be an indispensable resource for those interested in how Metis pivoted our offerings to live online. 
Watch the full webinar on the Course Report blog post, where you'll also get a full transcript of the conversation.  
---
Want more content from Roberto? Check out his Metis blog post Misleading Graphs: Manipulating the Y-Axis! 
---
Similar Posts
data science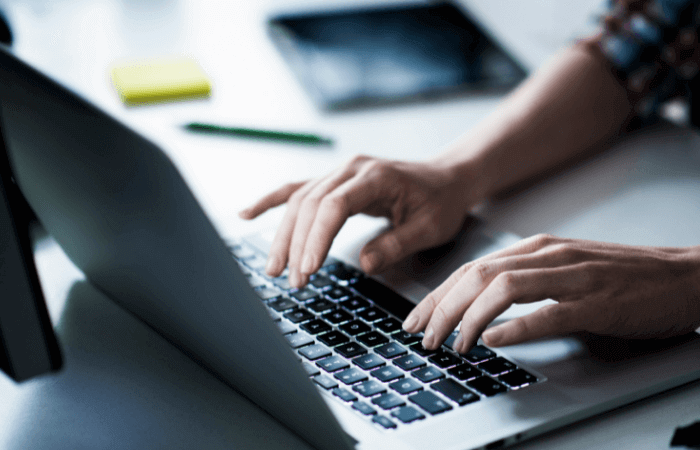 Learn Machine Learning in 6 Months
By Zachariah Miller • May 24, 2021
I came across a question on Quora that boiled down to: "How can I learn machine learning in six months?" I started to write up a short answer, but it quickly snowballed into a huge discussion of the pedagogical approach I used and how I made the transition from physics nerd to physics-nerd-with-machine-learning-in-his-toolbelt to data scientist. Here's a roadmap highlighting major points along the way.
data science
Our Top 10 Most-Read Blog Posts of 2020
By Carlos Russo • December 22, 2020
Year after year, we enjoy sharing posts that feature our alumni stories, data science and analytics thought leadership from our Data Scientists, guest posts, and so much more. Here we've gathered the top 10 most-read posts of 2020 for you to enjoy.
data science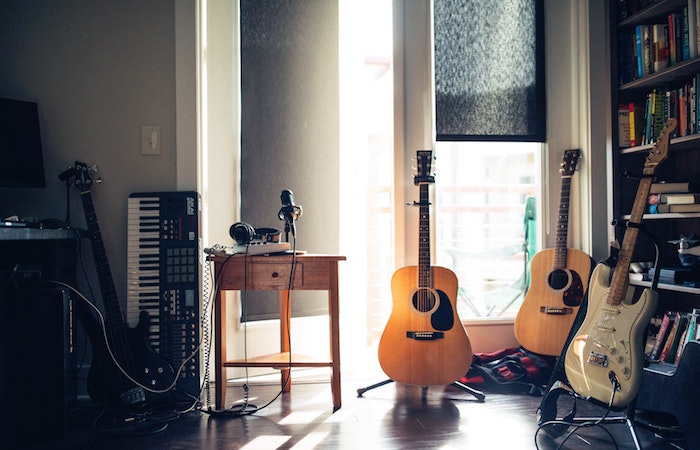 Made at Metis: An Album Discovery Tool & A Voting Recommendation Engine
By Carlos Russo • September 25, 2020
This post features two projects from recent graduates of our data science bootcamp. Take a look at what's possible to create in just 12 weeks.