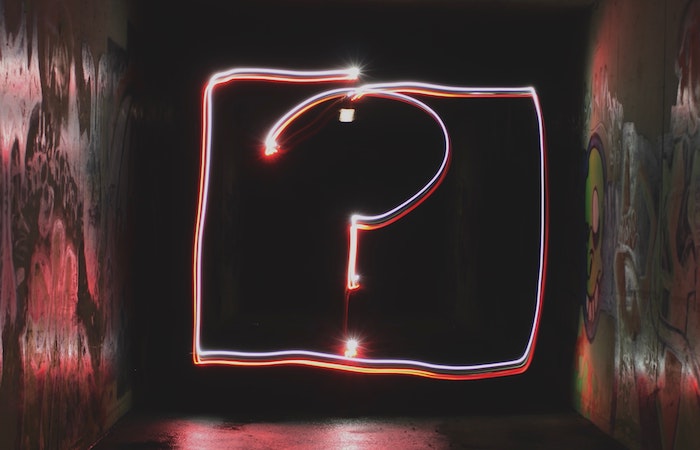 While there are a number of ways to enter the data science field, we believe an immersive bootcamp is the most efficient and effective path with the best overall return on investment. But we know the decision to dive into this type of program isn't so cut and dry. Many people have questions about how a bootcamp will prepare them to be a competitive job applicant and how it will help them navigate the process of landing a job in a field surrounded by so much buzz.
In this post, we share answers to 5 common questions that we receive from a combination of interested (yet still unconvinced) potential students, applicants, incoming students, and the general public. 
1. With so many Jr. Data Scientists entering the job market, how will I stand out? 
"Data Scientist" was voted the 3rd Best Job in America by Glassdoor for 2020 and came in at #1 for the previous four years – consistently rounding out the top 3 for five consecutive years. It's no surprise that many are looking to transition into this popular and still-growing field, so in order to stand out from the increasingly crowded applicant pool, you need to build up your technical skills (Python, R, SQL, and more) while also building up your "soft skills" like grit, determination, and the ability to tell stories and communicate about your data in understandable, relatable ways. 
At Metis, our Career Advisors have deep connections with hiring partners at companies including Amazon, Capital One, Facebook, GrubHub, and many more. These partners tell us that while technical skills are certainly important, they're looking for candidates who possess those in conjunction with business-ready soft skills. During our 12-week program, we focus on both skill sets, considering them to be one overarching set necessary for success in data science. In conjunction with our academic curriculum, we also follow a career-focused curriculum, which includes networking exercises, resume support, mock interviews, and more. (For more on this, see question #4 below.)
Additionally, students graduate with a five-project portfolio that demonstrates their hard skills and requires the use of an all-important soft skill: communication. All students are expected to present their final projects at Career Day to an audience of Metis hiring partners. While preparing for the event, they're given extensive feedback on their presentations during practice runs with instructors and the Careers team, ensuring they're communicating project results effectively to both a technical and non-technical audience. We repeatedly hear from graduates about how crucial their project portfolios become during the job interview process, especially because most had no prior work experience in data science.
We can't conclude the answer to this question without mentioning our alumni. Our vast network of over 1,600 graduates are now working in industry and become a resource for students when they graduate. In our active Alumni Slack community, job openings are regularly posted and alumni readily share information with each other about their experiences applying to and working for their companies. This high-caliber network becomes a "secret weapon" for grads during their job searches.


2. With so much hype surrounding data science, do job expectations match reality?
Though the title of Data Scientist can mean different things at different companies, one thing entry-level data scientists can almost certainly count on is spending a hefty amount of time finding and cleaning data. Some might find this surprising, but at Metis, we're careful to ensure students understand this reality and are prepared for it. 
In an interview with Course Report, Metis graduate Emily Miller, now a Data Scientist at DrivenData, touched on this very point: 
"The thing that I felt most confident doing at the end of Metis was that day-to-day work of data science – of cleaning and munging data, doing exploratory plots, doing feature engineering, training a model. That's actually still the bread and butter of the work that I do now, so I was able to start using those things pretty soon into the job," she said. 
Of course, we cover much more than that in the bootcamp, as all data scientists and data professionals need to be well-rounded and on the cutting edge. Machine Learning and Deep Learning are important, too, but it's vital to understand that as a beginner (and depending on the role and company, even as you progress in the field), you'll be doing a lot of cleaning, shaping, and moving data. In the end, data science is all about achieving results for your company or client, and that goal requires a variety of tasks large and small, exciting and mundane. 

3. Is a data science bootcamp an effective way to learn data science quickly? Or is the pace too fast to really grasp concepts and feel prepared to land a data scientist role?
We get this question a lot – and it's a fair one! Twelve weeks doesn't seem like a long time when you consider everything included in our curriculum – and we do pack a lot in. But our approach is well-tested, and we know how to set our bootcamp students up for lasting success. Our rigorous admissions process helps ensure those admitted are ready for the challenges to come in the bootcamp, and our required pre-work for all admitted students ensures each person enters the bootcamp on similar footing. Additionally, our bootcamp prep options help guide those who aren't quite ready for the bootcamp but wish to progress toward that goal. 
Our students' success is not defined by memorizing every single lecture they're exposed to during the bootcamp. In fact, it would be almost impossible to do so. Instead, the program is effective because students get to apply much of what they learn to projects as they progress through the program. After graduation, they are left with access to the curriculum should they want to brush up on a particular lesson.
In the end, we expect that all applicants, students, and graduates are focused on the task at hand, knowing full-well that the program will be intensive and challenging. 
Graduate Spencer Tollefson recently wrote a review on SwitchUp that speaks to this point: 
"I strongly encourage any potential applicant to be thorough in their preparation and vetting process," he wrote. "If you are able to pass the entrance exam for Metis, and know why you believe the program will help you achieve your goals, then I would highly recommend it, ensuring you have the discipline and time to focus on this for 12 weeks. For my anecdotal experience, Metis was fantastic. I chalk a lot of that up to having done substantial thinking in deciding why I wanted to do a data science bootcamp and how it would help me make the career transition from accountant/consultant to data scientist." 

4. How can I prepare for a data science job interview when it's hard to define what a data scientist is and does from one company to the next? 
This is another area in which our Career Support team and career curriculum come into play in a big way. Our Career Advisors work with our students throughout their 12 weeks in the bootcamp and beyond to prepare them to land the right data science job for each one of them. Their goal is simple, and it's to get you a job – but the process takes work. 
We focus on training you for each and every element you're likely to face during the data science interview process, knowing just how particular these types of interviews can be. Before you even think about applying for jobs, you'll go through workshops to maximize your LinkedIn presence and learn to network effectively; you'll learn to tailor your resume to a data-savvy audience; you'll work through live challenges during mock interviews with your Career Advisor and mock technical interviews with our Sr. Data Scientists.
Additionally, your Career Advisor is there for you throughout the process, and as you start scheduling interviews, you can go to them for advice on how to approach it based on company history, job description, and more. No matter the company's definition of a data scientist (or other titles), we'll work with you so you feel ready. And trust us, we've seen it all!
Last but (certainly) not least, once you graduate, you'll become part of our growing alumni network, through which you can ask questions, get advice, and celebrate successes with bootcamp graduates now working at hundreds of companies across the United States and beyond.

5. What are the differences between a Data Scientist, Data Analyst, and so forth? 
We've certainly seen variation in regards to what employers have in mind when they use these and other terms. 
The term Data Scientist is used most broadly. A job posting for a data scientist might describe a role identical to others calling for "Data Analyst," though there are usually more diverse coding skills needed for a data scientist job. (For a point of reference, read about three former Data Analysts who used the bootcamp as a way to shift their careers to Data Scientist roles or to progress in their analyst careers.) For the most part, data scientists are asked to participate in the entire cycle of problems and solutions. They help identify opportunities for companies to use data while also finding, collecting, and integrating relevant data sources, performing analyses of varying degrees of complexity, writing code, and creating tools that teams and businesses can use over time. Plus, they're often the ones telling the story of the work they've done to company stakeholders.
The top three job titles amongst our graduates are Data Scientist, Data Analyst, and Data/Software Engineer. However, it's important to note that many graduates strive for other roles/titles based on personal interests. Visit our Alumni Stories page to read about recent graduates now working as Machine Learning Engineers, Quantitative Investment Associates, Analytics Managers, and more. 
No matter your particular goals, it's important to search from a foundation based on your interests, passions, and strengths – and not to solely focus on an idealized title. 
______
As you can see, there is a lot to consider when thinking about what next steps to take toward your data science career goals. Beyond the fact that it's probably a bit overwhelming, it's also really exciting to think about what's to come and how the bootcamp can help you achieve what you set out to do. Visit our full FAQ page to learn even more, and feel free to reach out to [email protected] with any other questions that come to mind. 
---