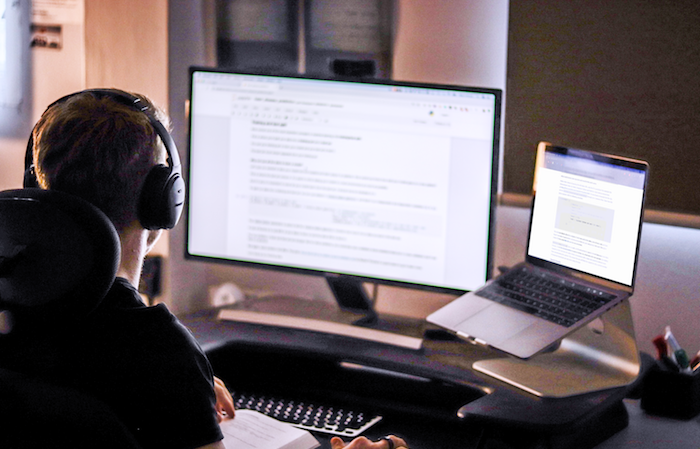 At Metis, we're proud to have developed a strong reputation for our in-person bootcamps, accredited by the Accrediting Council for Continuing Education & Training (ACCET). In fact, our immersive data science program offered in New York, San Francisco, and Chicago is what we're still best known for. While we've continued to invest in our flagship program, we have also expanded into live online offerings for both individuals and teams. At a challenging time like now, when remote learning is the only option, our live online capabilities have enabled us to continue serving our students and clients without skipping a beat. 
A few things set us apart when it comes to our history of offering exceptional online learning experiences:
Now let's catch you up to speed on all the opportunities to learn live online with Metis!
But first, what does "live online" actually mean?

"Live online" is our way of describing a virtual learning environment that enables real-time engagement with instructors and fellow classmates, while also providing tremendous flexibility. Instructors teach classes live via Zoom and field questions from students in real-time, often with the support of a teaching assistant who is also a subject matter expert. We've found that students benefit from the interaction with instructors that live online classes foster, especially when learning some of the more complex math and programming concepts behind data science. Interaction also takes place between students, who benefit from each other's questions and support. 
Here are some of the ways we create meaningful engagement in a live online classroom:
- Chat facilitates conversation with the instructor, teaching assistant, and amongst students.

- Breakout rooms bring students together to pair-program, collaborate on projects, or have a group discussion.

- Polling allows instructors to gauge how well students are integrating the course material (or inject a bit of fun!).
In a nutshell, students get the benefits of a live learning environment regardless of where they're located. This can be equally useful for individuals as it is for businesses with employees distributed throughout the country or the world.
Here are the three ways to learn live online with Metis:

Corporate Training  
Metis partners with clients to offer remote training for teams via our live online technology. All corporate training courses can be delivered in this flexible format. Depending on a client's needs, we are also able to blend these capabilities with in-person training. The inherent travel expense and time savings of the live online format are appealing to some. And at a time like now, when nearly all teams are working remotely, it's the best way to provide a structured learning environment that results in new skills that can be quickly applied on the job. For a hands-on preview of what live online corporate training is like, register for our free, 4-part Intro to Python training series happening in April. 
Data Science Bootcamp
In January 2020, we kicked off our first live online bootcamp cohort! The feedback from students has been extremely positive, and we're excited to be able to significantly expand the accessibility of the bootcamp beyond our three campuses. Lectures are simulcast via Zoom and students have a dedicated teaching assistant. Students experience daily interaction via pair-programming, project work and presentations, a dedicated Slack channel, and one-on-ones with instructors and career advisors. We are currently able to accept applicants for the live online bootcamp from 32 states (see our FAQ for full list). We are working quickly to gain approval in the remaining states.
Bootcamp Prep Courses
Since 2017, we have offered part-time courses in our live online format. Today we offer two bootcamp prep courses exclusively live online. Beginner Python & Math for Data Science covers everything encountered during the bootcamp application process, and Introduction to Data Science takes students one step closer to becoming a data scientist by offering a subset of the topics covered in our Data Science Bootcamp. We're humbled that many former Metis Senior Data Scientists and talented bootcamp alumni have returned to teach these courses. To see what the learning experience is like, check out the free on-demand sample classes on each course's web page. 
While we look forward to the day when we can return to our bootcamp campuses and deliver in-person courses to clients and students who prefer that type of learning, your training needs don't need to wait for that day to come. Our live online capabilities allow us to bring our expert instructors to you, no matter where you or your team are. If you have any questions about all things live online, please email [email protected]
---