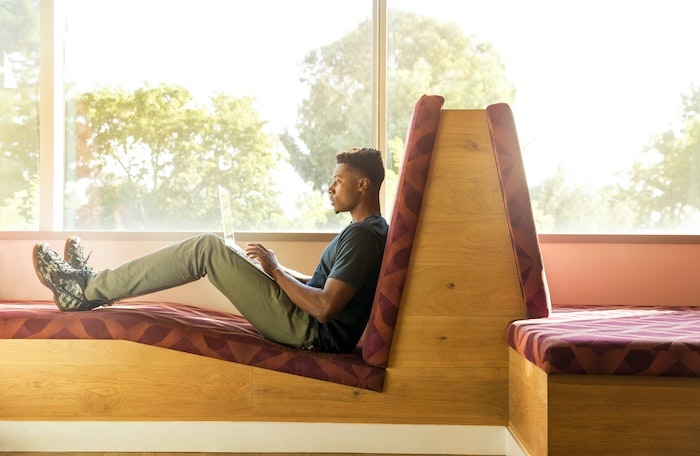 This article was written by Metis Career Advisor Ashley Purdy.
Searching for a job under the best circumstances carries its own challenges and frustrations, especially when pivoting your career to focus on something new like data science. But looking for a job during a global pandemic is another task entirely. There is undoubtedly an added layer of challenges, which is why I put together a list of 10 things you can do to give you an "edge" in your job search during the COVID-19 pandemic.
Create Google Alerts
One easy, proactive step is to create Google alerts for companies you're interested in working for. When setting up an alert, use boolean strings to help you target a company or a specific skill. An example might look like this: jobs ("Company 1 OR Company 2"). You can also incorporate keywords like "data", "Python", or "SQL". This ensures you're able to quickly apply to jobs that align with your interests. If you are one of the first people to apply to a job, that could help you in getting noticed by the recruiter. Right now with the pandemic, you're competing against other candidates who may have lost their jobs or are furloughed, so any action that can give you a head start is especially important. 
Keep Applying!
It is very normal to feel frustrated at some point during your job search. It's common for job seekers to take their foot off the pedal when they are really busy with interviews, but if those opportunities don't pan out, your pipeline can dry up and you will have set back your search by weeks. One way to avoid this pitfall is to maintain a consistent application volume even when things seem promising. 
Metis Data Science Bootcamp graduate, Austin Graves, is an excellent example of someone who found success by consistently applying to jobs. In April of this year Austin was told by an internet company that they were going to extend him an offer, but week after week they didn't have any offer details to share with him. Luckily, during that time he continued to apply and interview for other jobs and was able to secure a written offer from another company. Austin was more excited about the opportunity with the internet company and he was able to leverage his offer with the second company to finally get a formal written offer that he accepted. Austin's persistence in applying allowed him to have a "safety net" backup offer, but it also helped him to nudge his first choice forward.
Quality Applications - Follow Up is Key
Cold applications or "one-click" applications are never that effective, but the pandemic heightens that inefficiency due to the uncertainty of the situation. You need to ensure your application is getting the attention it deserves from a recruiter by doing the following three things:
Look for someone you know -

A referral will always garner more attention from the employer because it's like someone is vouching for you. LinkedIn is a great tool to use to search your network, and that's what Metis graduate, Sonali Dasgupta, did when she started looking for her job at the end of June. She was targeting healthcare companies and reached out to a Data Manager she knew prior to coming to Metis. The Manager had recently started working at Prometheus, and they didn't initially have a headcount for a new hire, but since he knew Sonali and how awesome she is, he was able to convince the team to bring her on. Sonali joined Prometheus last month! 

If you don't have a connection, apply via the company website -

This is where internal recruiters look first for candidates. Also, the company website often contains a more thorough application that allows you to share more information about your background. Make sure you write and attach a cover letter!

Follow-up!

This step is extremely important. When you apply online, you don't have any insight into what is happening on the "other side;" you could be one of 500 candidates! It's important that you follow up with the person (or people) who manage the candidate experience and the interview process. Oftentimes this person is a "recruiter" or in "talent acquisition." By following up you're able to draw attention to your application.
Think Creatively
Out of the box thinking can accomplish several things in your search: it can help you get noticed by an employer, it can help you stand out amongst a crowd of other candidates, and it can even help you get hired. I'm currently working with Metis graduate, Ake Paramadilok, who has used some creative thinking to help him progress through the interview process for a job he's really excited about at a San Francisco healthcare company. During his first technical interview, Ake felt he didn't communicate his technical aptitude to the best of his abilities, specifically with his Python skills. Instead of sending a typical post-interview thank you email, he worked on a small project that he included with his thank you email. The company was impressed by his dedication, and in fact weren't sure if they should include a project as part of the interview process, so his initiative to do this on his own actually inspired them! 
Ake has since completed the final round interview and the hiring manager has told him that they're really excited about him; however, they have some reservations whether he could jump into the work as quickly as they need him to. Rather than being discouraged, Ake and I brainstormed on how he could make it work for both him and the company. I advised that he reach out to the company to see if they would consider bringing him on via contract. That way he can prove himself and it is low risk for the company if it doesn't work out. The hiring manager responded with a very promising email, and I can't wait to learn what the outcome is!
Informational Interviews + Virtual Networking Events
COVID-19 has thrown a wrench in everyone's plans for 2020, including businesses. Companies are having to make changes to their KPIs, budgets, and agendas, sometimes very quickly.  With all the pivots companies are having to make, it could impact their hiring capabilities and make them more cautious when proceeding with a candidate. This is why networking, especially during the pandemic, is important. Networking can potentially lead to a referral, which could boost a company's confidence in you as a candidate, and it can also allow you to connect with someone internally at a company to learn more about the role and how their organization has been impacted by COVID-19. 
Two ways to go about networking are to reach out to individuals on LinkedIn for informational interviews and to attend virtual networking events. I'm currently working with Metis graduate, Darien Mitchell-Tontar, who has had a lot of success in reaching out to other data scientists for informational interviews. Most recently he got in touch with a data science lead at Lark, who is now helping Darien with other connections and keeping him in "the know" on future Lark opportunities. While these interactions have not yet led to an offer, Darien feels he has a better understanding of the data science landscape where he lives (Colorado), and has developed some meaningful relationships in the data science community.
Optimize Old Projects 
If you are pivoting your career to data science and you already have a portfolio (*cough, cough* all of our bootcamp graduates!) revisiting old projects and optimizing them is helpful for a couple of reasons. First, your portfolio is something that you'll talk about a lot with an employer. It's the main "evidence" you have that shows you are capable of getting the job done. It can be easy to forget the steps you took in your project initially, so by revisiting it, it helps refresh your memory which will help you better explain your process to an employer. 
Second, your first iteration of that project was likely a learning experience, and it's likely that not everything you did worked out the way you wanted it to. That's ok! That's a huge part of being a data scientist. But the other big part of being a data scientist is that when something doesn't work out, you re-evaluate the process and make changes moving forward. Talking to an employer about a project you worked on and how you improved upon that project is taking your portfolio to the next level.
Work on New Projects
Working on new projects is a fantastic way to keep your data science skills sharp. You're able to dig into a project that will teach you a new skill, and help you hone and practice skills you're not as well versed in, and ensure your portfolio is robust (make sure you continue to add these new projects to your Github!). This can also be a nice break from submitting applications. Applying to jobs can be hard work, but starting a new project on an interesting topic can be fun! Use a new project as a way to take a mental break from the job search to help prevent you from burning out.
Blog
As mentioned in point six and seven, working on projects is a great way to learn and keep your skills sharp, but you may be thinking, "How will an employer know that I'm working on those projects?" The answer is your blog! Blogging is a great way to position yourself as someone who "knows what they're talking about," and it allows you to showcase the work you've been doing during your job search. One recent graduate, Anupama Garla, wrote a blog post on her final Metis project predicting potential income for LA homeowners. The article generated a lot of views, and through her own promotional efforts, the blog post resulted in two start-ups requesting to interview her.
Form a Study Group 
You know the saying "It takes a village to raise a child?" Well, it takes a village to raise a data scientist! You need a community to help foster feelings of connection and support, something we especially need right now during these times of isolation. It's also a great way to be accountable to others and can facilitate networking opportunities. While every Metis graduate gets access to our Alumni Slack workspace, including exclusive job seeker channels, Metis graduates Scott Kroeger and Samy Palaniappan have gone above and beyond to create weekly study groups with their peers over Zoom. They are finding that it's helping them build confidence with their job search. 
Stay Positive and Celebrate the Small Wins 
Attitude is everything. There will be setbacks in your job search, but rather than letting those setbacks bum you out, use them as a way to improve and do better the next time. Rather than discount a seemingly small step forward in the interview process, like getting a phone screen, see it for what it really is - an interview that the recruiter picked you for over other candidates because they think you might be the right fit. By pivoting your point of view on the "small stuff" the phone screen goes from an obligatory call to an opportunity to showcase your skills. This perspective will help you celebrate the "small wins" in your job search, and this mindset can lead to a job offer. 
2020 hasn't gone according to plan. As a job seeker, you've been dealt a tough hand, but think back to times when you've faced challenges in the past and got through it. I know you are determined, and you have grit – two ingredients that will take you far in life. So take a deep breath and take the job search one step at a time. You got this!
---